It's been a hot minute since I've had the chance to review a pair of headphones from Sony's WH-CH lineup. While all the fervour usually surrounds the launches of the wildly-popular WH-1000X series, I feel like the WH-CH series is often criminally overlooked by Sony fans and general audio enthusiasts. The Sony WH-CH lineup boasts of mid-range headphones that come equipped with the essentials – stripping them off features that make the WH-1000X series 'flagship'. These are still reliable headphones, nonetheless. They're not as bass-boosted as the XB lineup, which makes them more suitable for a wide array of consumers – even some purists and audiophiles. Priced at ₹9,990, Sony recently launched the Sony WH-CH720N noise-cancelling headphones and it looks undeniably promising, on paper. However, does it deliver the promise of flagship-grade ANC on a budget mixed with balanced sound? Let's find out in our review of these ANC mid-range cans.
Sony WH-CH720N Review: Build, design, and fit
The Sony WH-CH720N definitely borrows some design cues from its more expensive cousin – the WH-1000XM5 (review). The coloured accents on the Mark 5s are missing, but the aesthetic is similar – giving the current generation Sony headphones a more cohesive look across price points. The plastic portion of the cups is a bit bulkier, more in line with the older Sony WH-1000XM4 (review) but overall, this is a good-looking pair of mid-range headphones.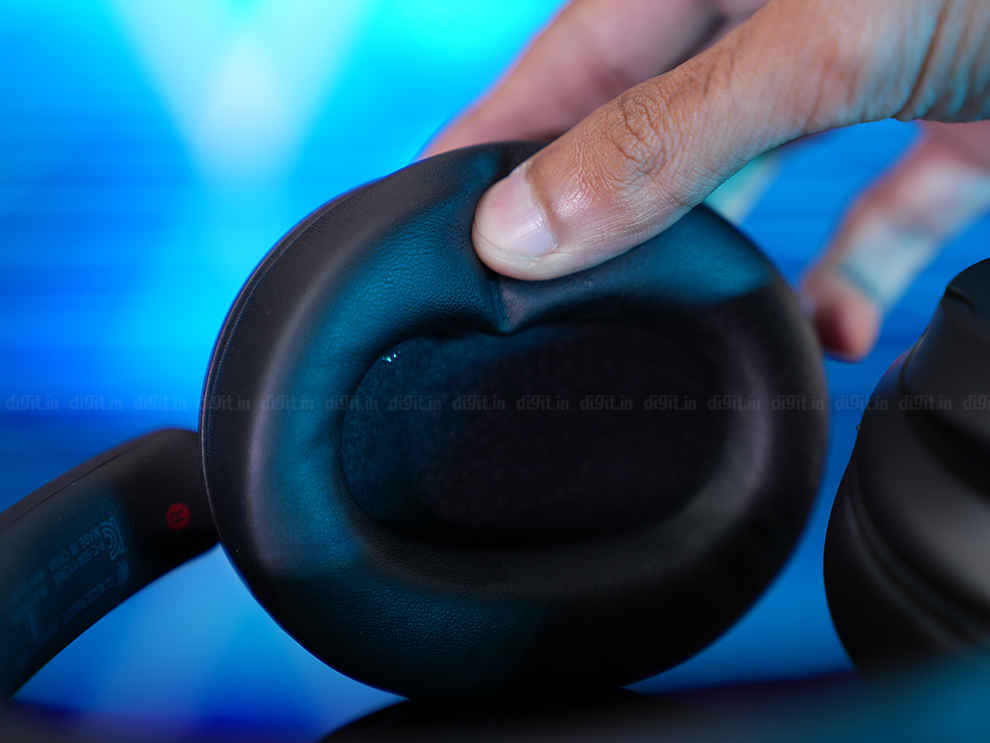 They've even incorporated the silhouette of the 1000XM5's arm that meets the cup in a more seamless manner. The leatherette headband is soft and cushiony, however, it feels slightly less padded compared to the Sony WH-1000XM5. The same is true for the memory foam earcups – a bit lighter on the padding, but comfortable, nonetheless. You can easily wear these cans for hours on end without discomfort and there's no hotspot created on top of the head as well.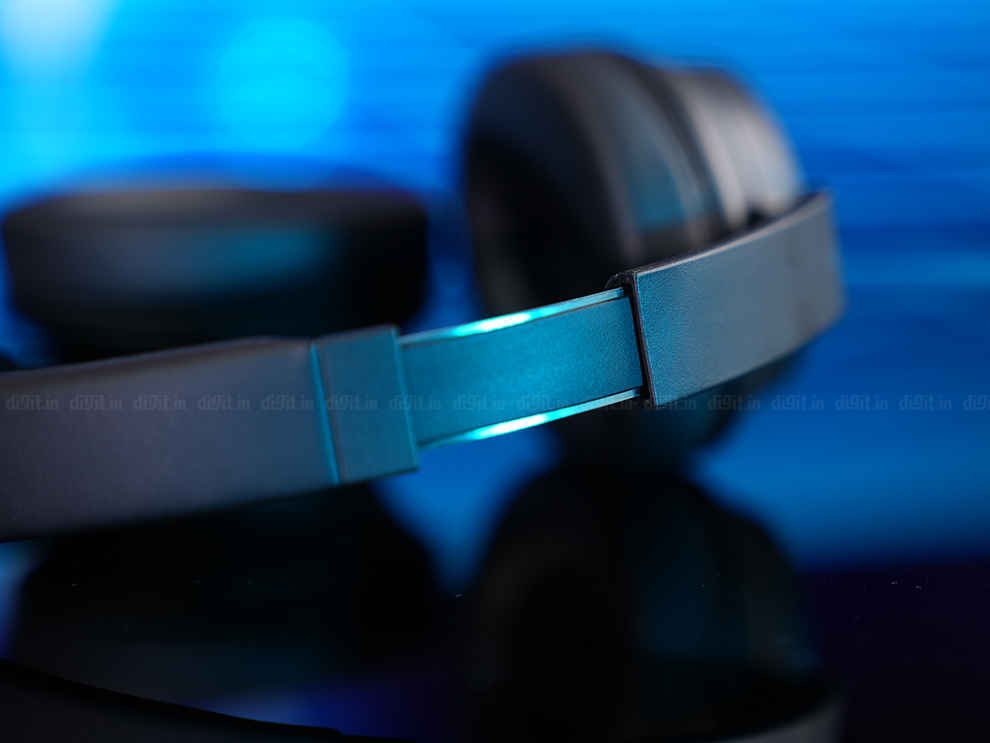 There's also a plastic + metal extender that allows for heads of different sizes to don these headphones comfortably. Given how lightweight these cans are – 192 g to be precise – you're not really going to face any kind of fatigue wearing these over extended listening sessions.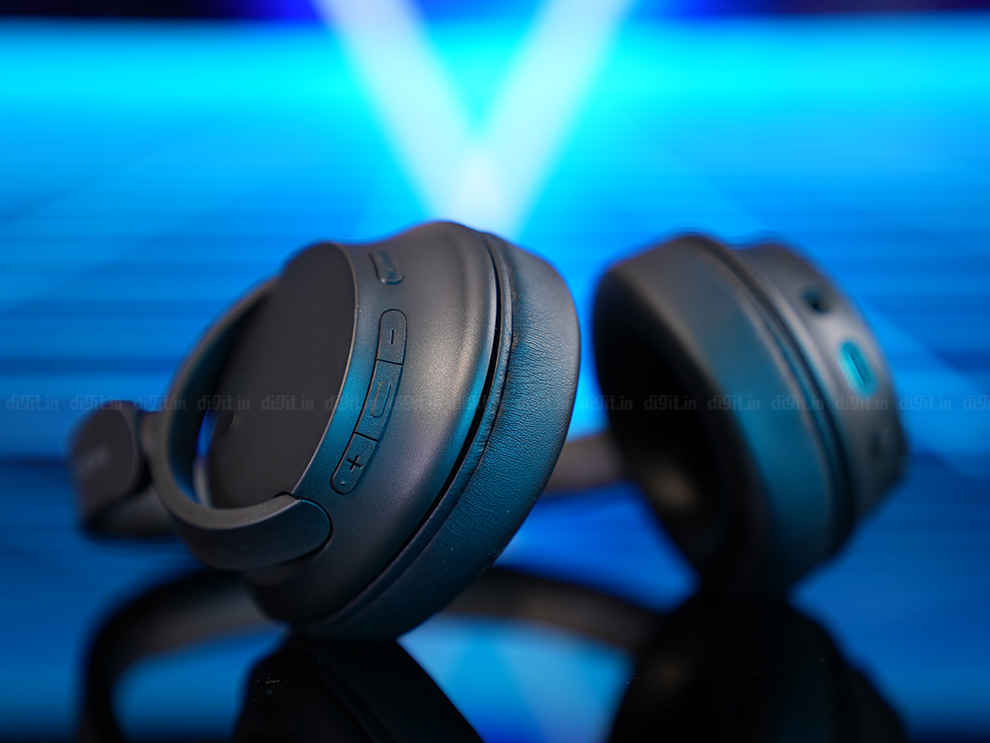 The materials used in the construction of these cans definitely feel cheap. The headphones are entirely built out of plastic. However, these are definitely well-built. You'll hardly hear any creaks when you pull the earcups apart, so major props to Sony for the build quality. However, they do feel slightly flimsy compared to the Sony WH-1000XM5, but that's expected given the price disparity.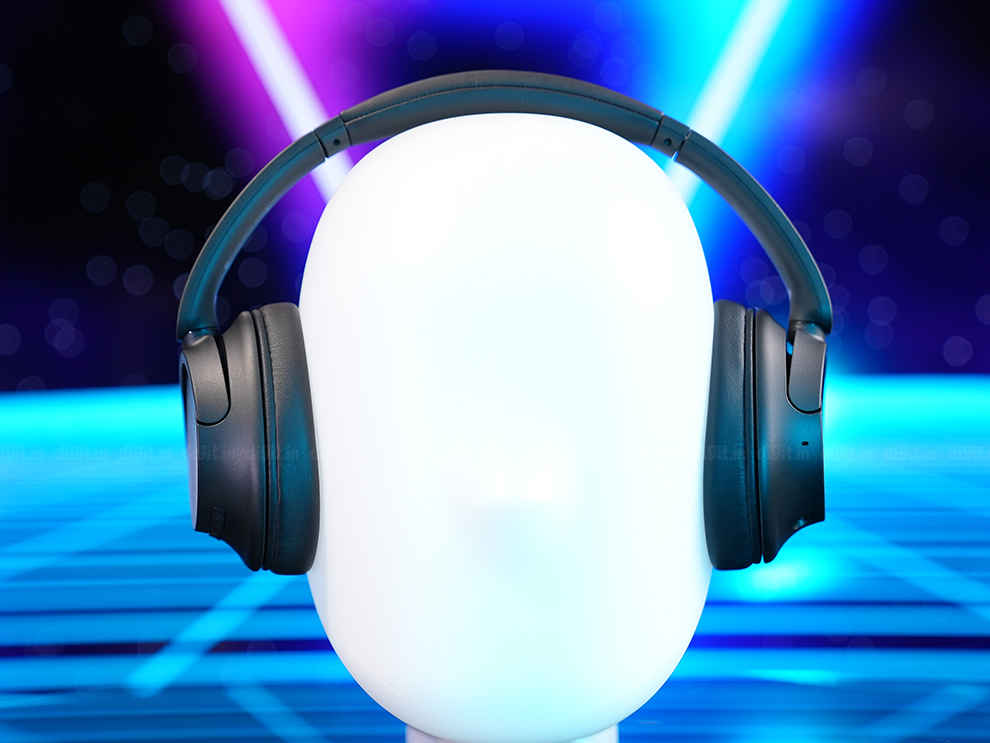 The headphones feature an array of vents and grilles for the ANC magic to work. There are also handy L and R indicators on each arm. The right arm features volume buttons, a multifunction button, and an ANC on and off button. The left arm, on the other hand (arm?), houses the power button, USB-C charging port, and a 3.5 mm audio jack for wired listening. 
Sony WH-CH720N Review: Features
The Sony WH-CH720N is sufficiently feature-laden for its price point. You've got the basics such as voice assistant access, USB Type-C charging, and wired listening support. Apart from these, you also get to play around with more premium features including Active Noise Cancellation with an integrated V1 processor, Transparency Mode, Sony Headphones Connect app support, and Multi-Connect. It is refreshing to see Sony democratise these features especially since the Sony WH-CH710N – the predecessor of these headphones – lacked features such as Multi-Connect and the integrated V1 processor. 
The Sony Headphones Connect app is brimming with features and customisation options, and I usually have a pleasant experience with this app. This time was no different. The app gives you access to Sony's Adaptive Sound Control which changes noise cancellation settings as per your usage. So, it intelligently collates your usage data and switches to ANC or Ambient Mode accordingly. This worked exceptionally well during my testing duration, the app intelligently switched to Ambient Mode from ANC whenever I began walking so that I could be more aware of our surroundings.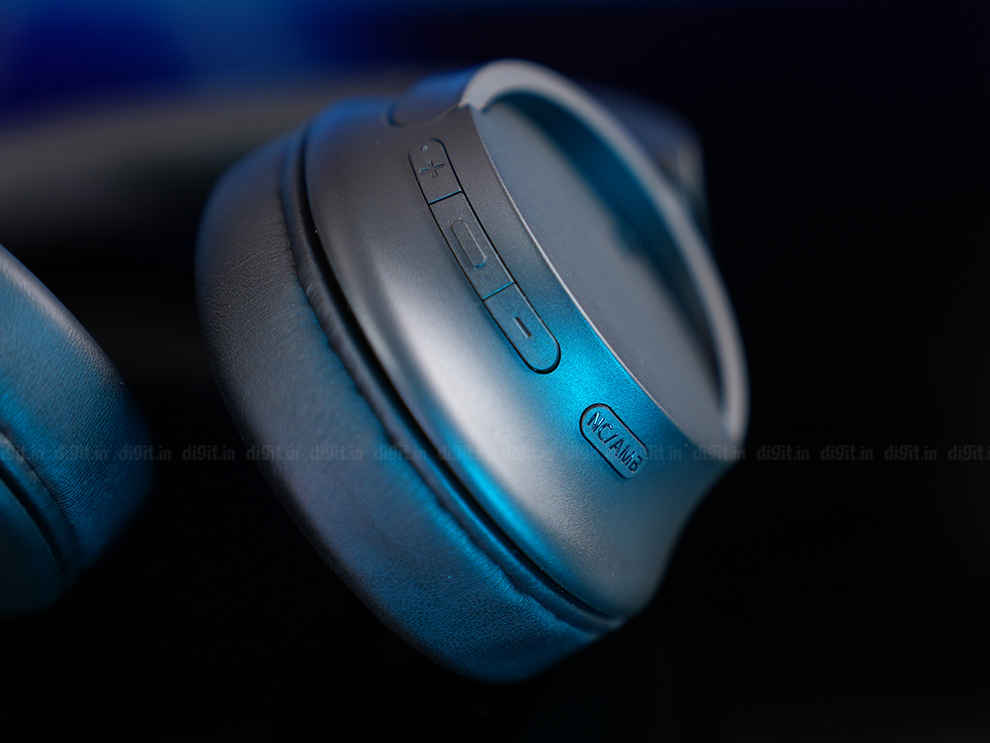 The app also allows you to see the two devices you've connected to via multi-connect and choose which device is playing back audio. It also does this intelligently and switches between devices seamlessly depending on the device that is playing content.
Additionally, you've also got a customisable 5-band EQ in the app that you can modify as per your preferences. This is always a welcome feature and one that is sometimes omitted at this price point – so it's nice to see Sony incorporate this nifty feature in its app. There's also 360 Reality Audio, but the apps that support this Spatial Audio-like feature are extremely limited in India. The app also allows you to toggle DSEE (Digital Sound Enhancement Engine) and we'll talk more about that in the next section. The app also has a few more creature comfort features and you'll have a great time using and customising your headphones with these.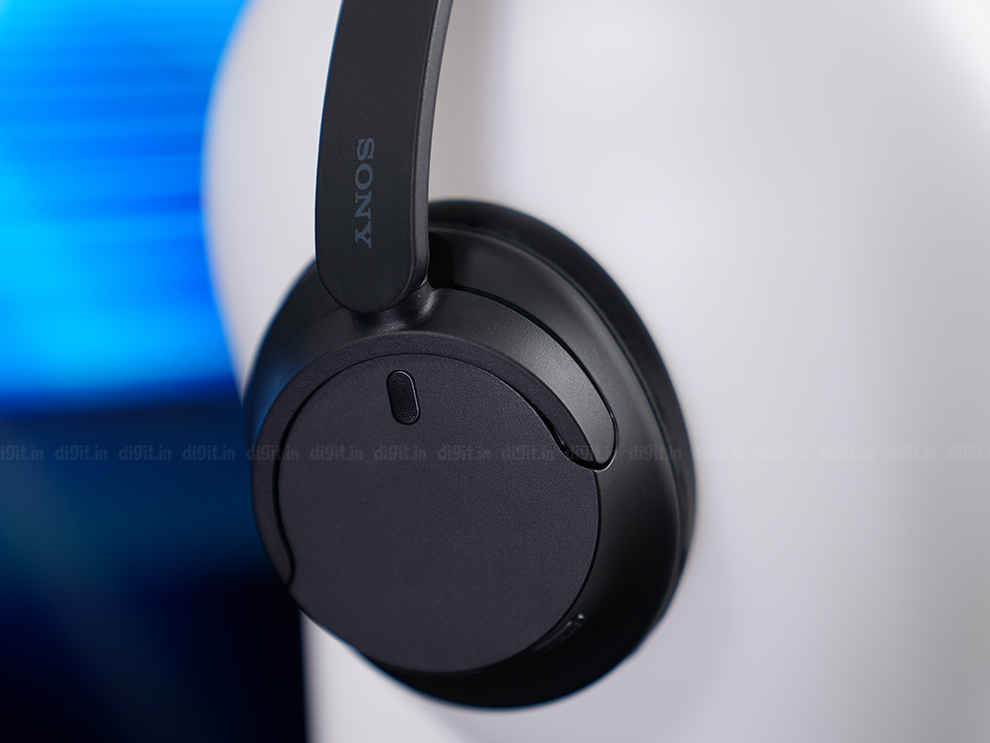 Sony has given a few features the skip though. On-ear detection, IP rating, and fast charging are missing, which is slightly disappointing, but I understand Sony had to cut back on some features to allow the Sony WH-1000XM5 to retain its 'premium' tag. However, I really missed fast charging and feel that it is a basic enough feature which should be included at almost every price point.
Sony WH-CH720N Review: Performance
Equipped with 30 mm dynamic drivers, the Sony WH-CH720N has a pleasant sonic signature with a bit of bass bias to give your music the extra oomph. The headphones have higher sensitivity compared to their predecessor, and this lets extra detail shine through in the sound. Sadly, the headphones only support SBC and AAC audio codecs. There's no support for Sony's high-quality LDAC codec which could be a deal-breaker for purists.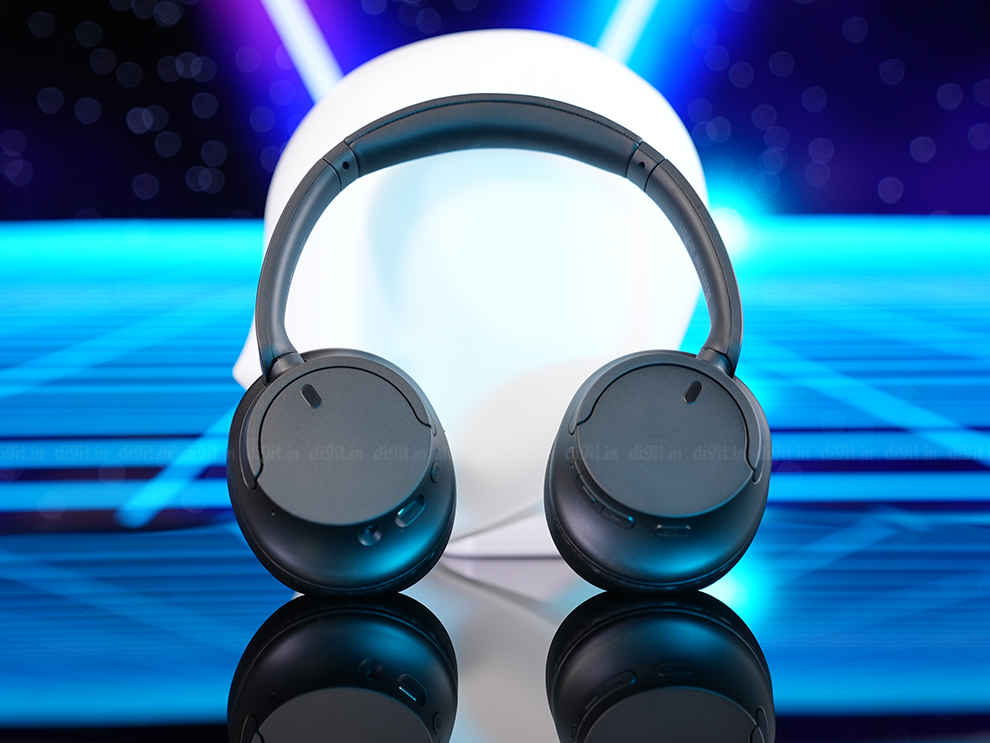 Despite the lack of LDAC or aptX codecs, the Sony WH-CH720N packs a punch for its price. The sonic fidelity is quite impressive – especially when you turn DSEE on. DSEE is Sony's algorithm which upscales compressed sound and attempts to restore it to CD-like quality. This technology, coupled with well-tuned drivers, provides full-bodied sound with good clarity and detail. The bass packs a punch while not sounding muddy.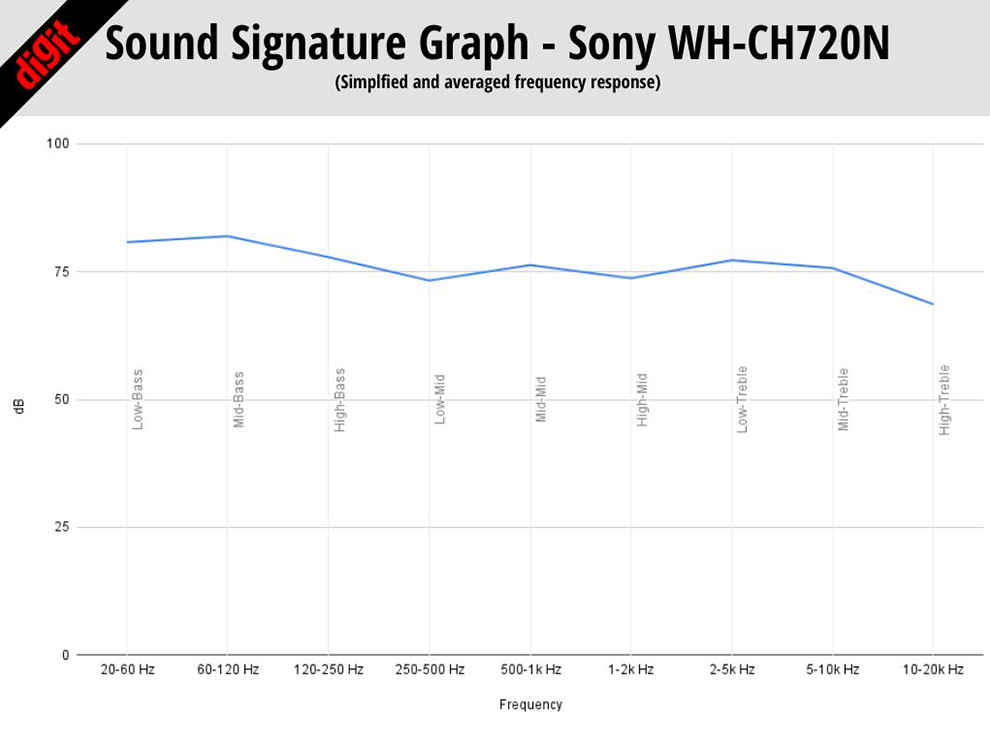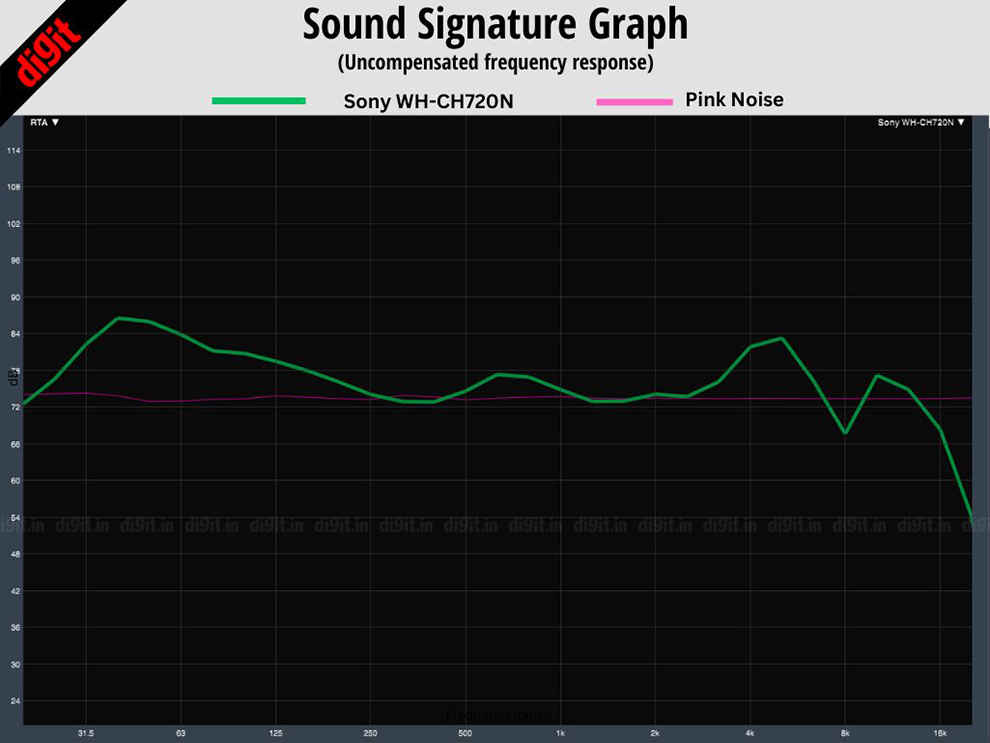 In the frequency response curve below, you can see that the WH-CH720N has slightly more boosted bass than the Sony WH-1000XM5 in the low bass region from 30 Hz to 80 Hz. However, it has boosted the region from 500 Hz to 1.25 kHz so as to avoid any auditory masking that may occur due to the boosted bass.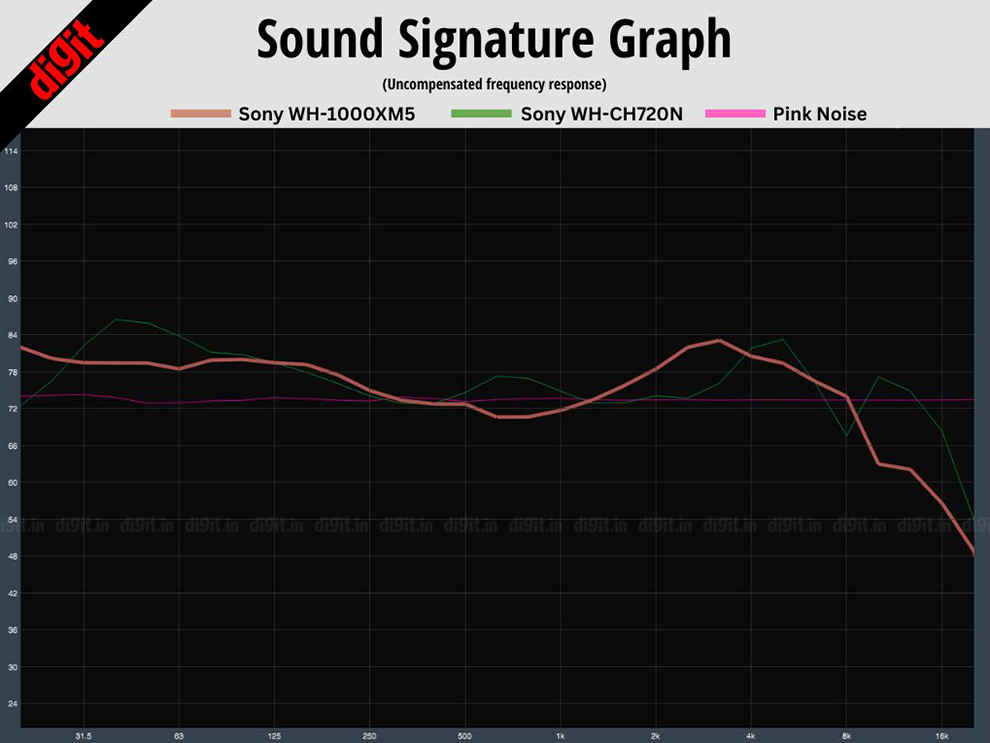 The result is clean sound that has character while still being pretty balanced as a whole. Our only complaint is that the drop-off in the highs is a bit harsh and can be slightly jarring in some tracks – but that is me nitpicking. At ₹9,990, these are one of the better-sounding headphones in the market, discounting options such as the Audio Technica ATH-M20XBT that specifically cater to those wanting neutral studio-grade cans. With a bit of tweaking via the customisable EQ, you can get close-to-neutral sound on these headphones as well. However, the lack of LDAC or aptX means that the headphones aren't able to replicate quite as much detail as its more expensive cousin – the Sony WH-1000XM5. But, for the price, the sound quality is impressive.
What impressed me even more than the sound quality was the Active Noise Cancellation. When I first put on these cans and turned on ANC, I was pleasantly surprised by how effective it was. A quick look at the specifications sheet explained its proficiency. The cans come with the same integrated V1 processor as the Sony WH-1000XM5. Of course, the Mark 5 also has the QN1 noise cancelling processor alongside – but even the V1 processor alone provided fantastic ANC on the Sony WH-CH720N. Very close to flagship level at just ₹10K.
With ANC turned on, low, constant sounds such as the drone of an AC are easily drowned out. The headphones are even capable of silencing the sounds of fans, traffic, and more to quite a degree. It only has difficulty suppressing human voices, which is understandable at this price. Overall, it is still one of the best noise-cancelling headphones at under ₹10K that you can find in India. The Ambient Mode is also pretty good and sounds natural as well – works as advertised.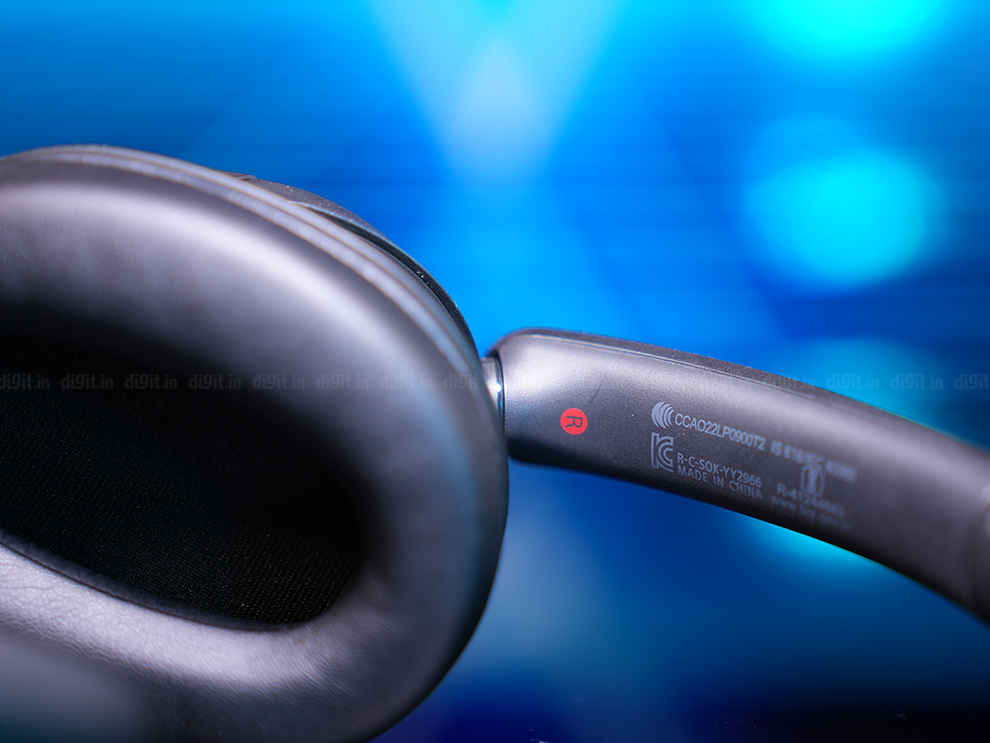 Finally, the headphones come with beamforming microphones and Sony's Precise Voice Pickup technology. The call quality is quite decent. My voice was clear on phone calls but the microphones did pick up a lot of ambient noise. The wireless connection is quite strong, courtesy of Bluetooth v5.2. The pairing process is a breeze and subsequent connections with paired devices are almost instantaneous. Overall, you get close to flagship-level ANC and impressive sound quality at a fraction of the cost of the Sony WH-1000XM5, so, in our book, these headphones provide insane bang for your buck. 
Sony WH-CH720N Review: Battery life
The battery life of the Sony WH-CH720N isn't much of an upgrade over its predecessor. You get the same 35 hours of wireless playback time as the CH710N with ANC turned on. However, the headphones do come with an integrated V1 chip and still have the same battery life, which is good. Nevertheless, I would have loved to see an increase of a few hours at least – bringing it closer to 40 hours, which seems to be the lower end of the standard in 2023.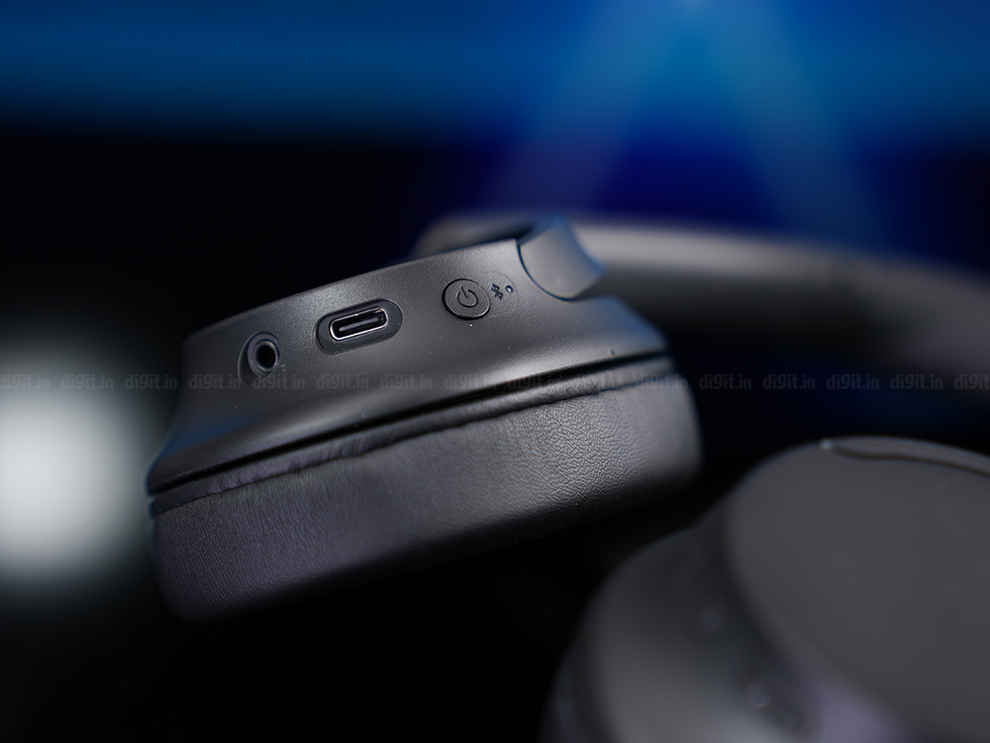 In our battery test, I recorded 33 hours and 21 minutes of playback time with ANC turned on and the volume levels set to 60 per cent. So, this is quite close to Sony's claim. However, as far as I could tell in my tests, the cans do not come with fast charging which is a big disappointment considering the Sony WH-CH710N had that feature. The cans take a laborious 3.5 hours to charge to full from an empty battery, which is far too long in 2023.
Sony WH-CH720N Review: Verdict
If you're looking for a pair of noise-cancelling cans that perform well without breaking the bank, the Sony WH-CH720N is an obvious choice. With the WH-CH720N, Sony has democratised near flagship-level ANC experience. We have no doubt that these headphones will be a popular choice for those looking for Sony headphones with premium features without having to pay a premium. The Sony WH-CH720N ticks plenty of boxes – fantastic ANC, good sound quality, comfortable fit, and reliable wireless connectivity. 
Our only complaints are the battery life and the lack of high-quality codecs. The battery life, while decent, is on the lower end of the standard in 2023 and there is no real improvement over its predecessor in this area. Additionally, the lack of LDAC on a Sony product is hard to digest, but the well-tuned drivers and DSEE support come close to making up for it. All that said, the Sony WH-CH720N is definitely going to be one of our foremost recommendations to those looking for a solid noise-cancelling pair of headphones in and around the ₹10K price range.