If you're in the market for a new smart TV and are on a tight budget, chances are you're already considering options from Xiaomi and Redmi. But have you considered the Redmi Smart Fire TV 32-inch?
Redmi's latest TV is a budget-friendly offering that comes with a number of interesting features for its price. This TV is great for smaller spaces and bedrooms and is perfect for buyers who are not too keen on breaking the bank for their next television. This is a TV that comes with a 32-inch display which provides decent picture quality at a competitive price. You get support for HD resolution and a 178-degree viewing angle, making it perfect for a small room or apartment.
But, its biggest USP is the fact that it's the first TV from Xiaomi to come with Amazon Fire TV on board. There is also built-in Alexa voice control, which makes navigating the TV and accessing popular streaming services a breeze.
Redmi Smart Fire TV 32: Design and remote
This new TV from Redmi has a sleek and modern design with thin bezels and a sturdy stand, making it a good fit for modern home entertainment setups. And with two HDMI ports, two USB ports and Bluetooth support, this TV from Redmi also allows for connecting multiple devices such as gaming consoles and soundbars through ARC. 
Talking about the remote, this is your standard Redmi TV remote, but with a twist. 
It looks and feels the same as other remotes from the company, and comes with dedicated buttons for popular streaming services. However, there's also a built-in microphone and a button for Alexa voice control, plus an IR blaster.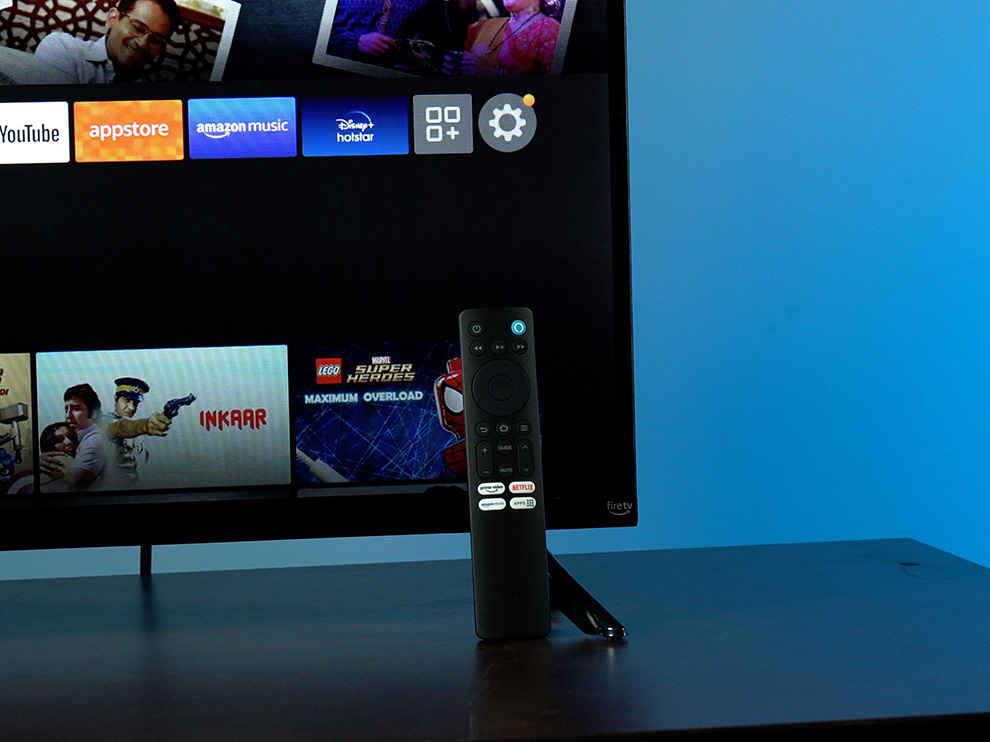 Redmi Smart Fire TV: OS and Alexa integration
So the out-of-the-box Alexa integration is an interesting addition to the new Redmi TV. It not only makes searching for content easy but also makes it convenient to control other smart home devices with your voice.  This Alexa integration is a by-product of Xiaomi's new partnership with Amazon, which sees the TV come with Fire TV OS. 
Which sadly also means there is no PatchWall on the TV. But if that's not a concern, then know you are getting a clean, snappy OS experience courtesy of Fire TV OS, which also brings with it a catalogue of over 12000 applications ready to install on your TV.
Fire TV OS also makes this new Redmi TV simple and user-friendly. Setting it up or customizing it to your needs is also easy.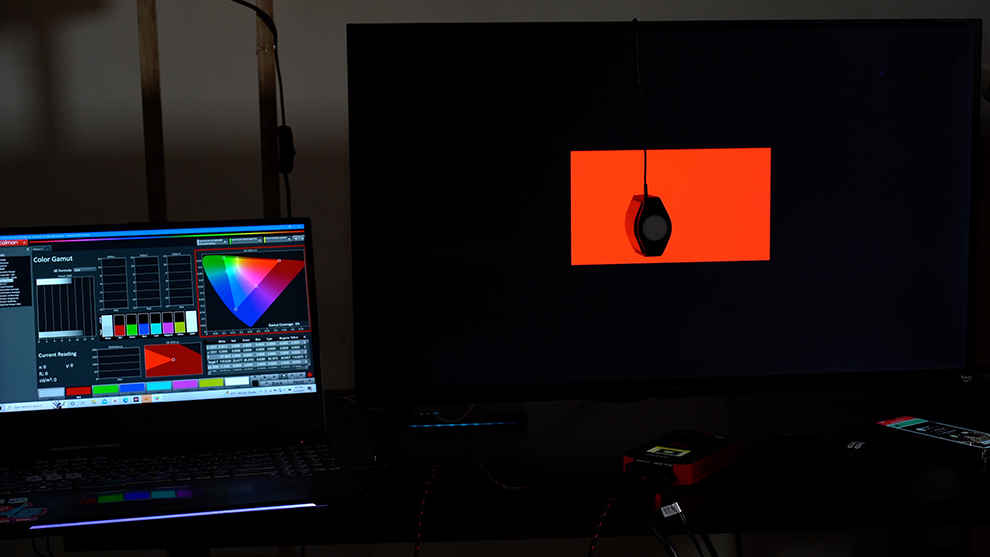 Redmi Smart Fire TV: Performance
As for its performance, we did run a few tests to benchmark the new Redmi Smart Fire TV 32 against other TVs. Although the numbers weren't anything to get too excited about. For example, our testing revealed the brightness to not be too high, and peaking at 370 nits. Gamut coverage was also just barely acceptable. 
But then again, this TV is not about numbers, but about performance, as you'd see in real life. 
For casual gamers, the Redmi Smart Fire TV is a decent option as it offers low input lag, which goes a long way in improving the gaming experience. It's also good for consuming content as it generally offers punchy, if not always accurate colours while watching movies. 
While there is no Full HD support, the TV's ability to display content natively in HD quality at its size means, the visuals still look crisp. 
The TV also supports HDR, providing a wider range of colours. Plus, there is decent contrast between dark and well-lit zones which creates immersive viewing experiences.
For audio, we have two 10W speakers which provide acceptable sound quality. Adding a soundbar through the ARC–enabled HDMI port is always an option, but one that may not be for everyone considering the price of the TV.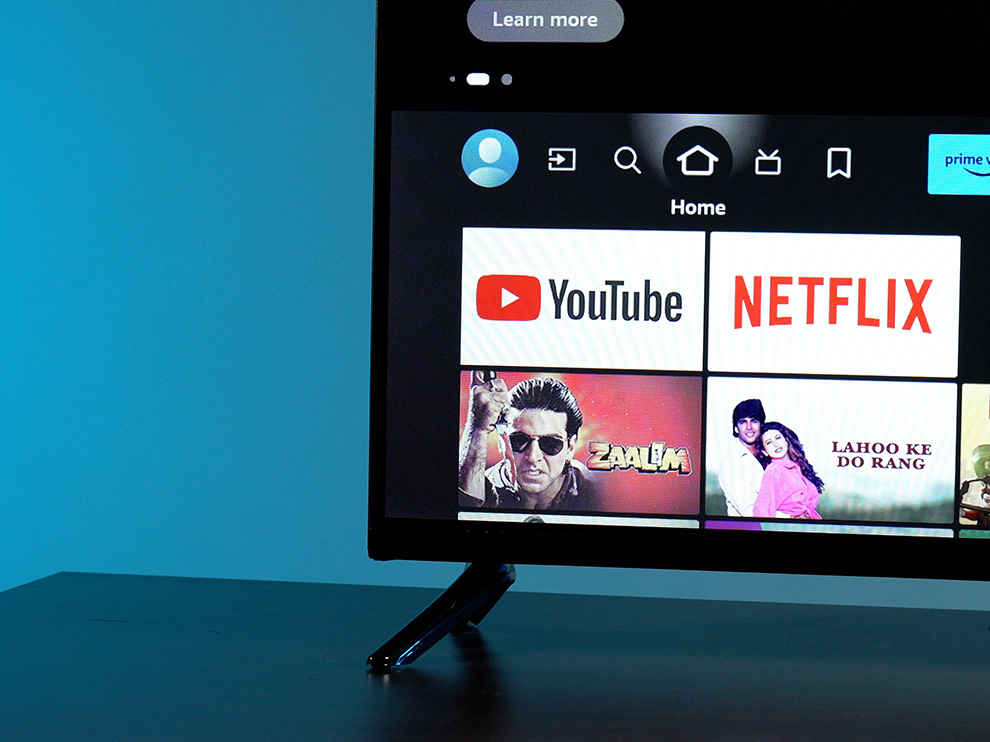 Verdict
In my opinion, the Redmi Smart Fire TV 32 is a good option if you plan to use the TV in your bedroom or a small-ish space at your home or workplace. At its price, it makes for a good budget TV that also offers snappy performance. So if you're in the market for an affordable 32-inch smart TV, then this new TV from Redmi may just be where your search comes to an end.