Up until now, the DSLR's supremacy in the arena of delivering top notch image quality and shooting experience was unrivalled. Then came about the mirrorless camera, which started as a small, unknown new catergory of cameras, but slowly has come to be, believe it or not, the thing that challenges the supremacy of the DSLR. They pack equally sized sensors, come with some of the sharpest and best built lenses in a much smaller and lighter form factor. We wouldn't be surprised if you're on the fence between a DSLR and a mirrorless camera, in fact, we're going to help you make the jump to one camp immediately.
Imaging performance

In the early days of the mirrorless camera, the sensors were small. However, with Sony and Fujifilm taking a keen interest in the segment, we now see many mirrorless cameras with DSLR sized APS-C sensors. In fact, Fujifilm claims that their APS-C X-TRANS sensors match the performance of full frame sensors in DSLRs. Last month, the Sony Alpha 7 and Alpha 7R came in with actual full-frame mirrorless cameras! In all our tests, we've consistently seem mirrorless cameras produce stellar image quality. Thus, it's a tie.
Fujifilm X-E2
Score: Mirrorless 1 – DSLR 1
AF performance

Regardless of how good your camera's sensor may be, it isn't worth much if the AF module can't lock focus. In this area, the DSLR is absolutely unrivalled, but only when considering top end models. For entry-level DSLRs, the AF performance is at par with mirrorless cameras. In fact, we are now starting to see Hybrid AF modules in mirrorless cameras that focus a lot faster, with much more accuracy, and have a penchant for being really amazing in low light. DSLRs are more consistent though, and only select mirrorless cameras can match and surpass them. DSLR is still king.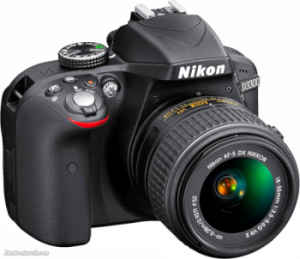 Nikon D3300
Score: Mirrorless 1 – DSLR 2
Lenses

There is no doubt that there are FAR more lenses for a DSLR outfit than for mirrorless, but that is actually not the complete story. The DSLR lineup has several versions of the same lens floating around (for example, three versions of the Canon 50mm, at varying apertures). In the mirrorless segment, the choices are limited, but what they lack in choice they make up for in covering all the necessary focal lengths. Also, while "kit lenses" on DSLRs are pretty mediocre in quality, the bundled lenses that come with mirrorless cameras are amazing.
We've seen the sharpest of images coming from kit lenses supplied by Olympus, Sony, Fujifilm and even Panasonic! Do they match up to the Canon L lenses? Fujifilm's own, and Zeiss for Sony and Fujifilm do. Also, Olympus just released their 12-40mm f/2.8 (24-80mm equivalent) that knocks almost every zoom lens out of the park. Bottomline, although there are fewer choices in the mirrorless segment, they're top quality.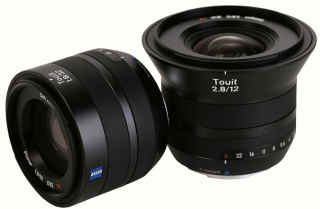 Carl Zeiss Touit 2.8/12
Score: Mirrorless 2 – DSLR 2
Portability

As you grow your photography skills, your kit will start to include more bodies and lenses. As your equipment list grows, the backpack grows heavier and before you know it you have a rucksack filled with photography equipment. In the case of DSLRs, two bodies and four lenses will start tipping the scales at around 25 kilos, and you will start resembling Quasimodo. The mirrorless camera wins here because it's compact and light, as are the lenses. We carry a Fujifilm X-E1 along with 3 additional lenses in one 10 inch long sling bag, with enough room for an iPad and a few cables. That's portability!
Score: Mirrorless 3 – DSLR 2