We caught up with Mr. Sajjan Kumar, Managing Director, Nikon India Pvt. Ltd at the Consumer Electronic Imaging Fair in Mumbai and he had some fascinating views and insights into the Indian camera market, Nikon's vision of the future and the camera industry as a whole. Edited excerpts from our interview follow:
Q) What's your all-time favourite camera? It doesn't have to be one from the current lineup of Nikon cameras, it can be any camera?
I was initially using the Nikon D750 and of late I have been using the Z6 II and Z9. I've personally used the D750 quite a lot. And even before that I have fond memories of the D60 and D90.
Nikon recently announced it'd discontinue DSLR cameras. How does a camera company make such a big decision?
I think maybe you're referring to some international market-related news. We still have four DSLRs and all are moving well. Not too long ago the D6 was launched, too. So as a brand, we enjoy the strength of both the D and Z systems. We are fortunate enough to have those brand loyalists from the DSLR system and are happy with the mirrorless systems as well. Yes, you might see more traction towards mirrorless because of consumer demand, or making that (mirrorless) lineup more strong in terms of lenses as well as body.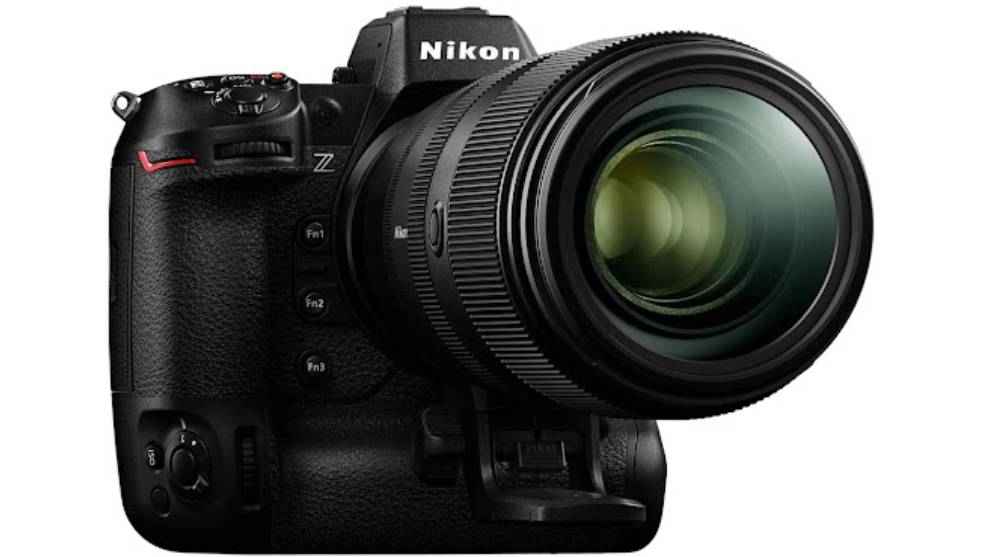 Q) Any predictions on the next big thing in terms of camera evolution? What's your vision of the future?
I'd say evolution is mainly as per consumer requirements and understanding them well and giving them a solution that works for them. So what we have seen in terms of customer's preferences, especially in the case of mirrorless cameras, is that of a lighter body. The sensor difference between DSLRs and mirrorless cameras may not be huge, but some consumers prefer a lighter body and a different form factor which is one of the changes we have seen between DSLRs and mirrorless. What we foresee in the future is a more connected device like SnapBridge, where the moment you capture a moment on a DSLR or mirrorless camera you instantly see it on a smart device, have the ability to upload it online, and do much more. In the same way a lot of AI-enabled features are also coming to digital cameras and digital photography in general. Based on the understanding of the market, the kind of environment where you are shooting in, the kind of lighting conditions and so on. I think the good old digital camera is becoming more and more intelligent and certainly work in this direction will continue. So future cameras will become more AI-enabled as well as more connected.
Q) Why not have a smart system on the camera itself? Like an Android interface that could allow basic edits and then upload directly from the camera…
The demand for enhanced connectivity is already happening, it's a continuously iterative process. But the requirements vary from customer to customer. A customer from media houses may be different from a customer who mainly covers weddings, for instance. Nowadays things are going digital, so media consumption is immediate. So that's why I think these things will definitely come up.
Q) Curious to know more about Nikon's entry into healthcare. Can you elaborate on that?
Effective April 1, 2022 onwards, we have formed our healthcare vertical. It's not that we didn't have a presence in the healthcare segment earlier, because it was through our import partners or distributors. Now it is directly through Nikon India and we have a team in place not only at our head office but also several branch offices. So primarily we will be doing a biological range of microscopes primarily for educational institutes, research institutes and IVF labs for various other clinical purposes. So healthcare is one sector that I believe is doing well. Yes, we have our role in a limited space, but we are increasing our presence in that segment.
Q) So if one of our readers went in for say a health checkup or any kind of medical procedure, where would they see Nikon technology being used?
An IVF lab is one place where a customer can come across our technology. Otherwise, the students at educational institutes like IIT or AIIMS or any other research institutes can get a glimpse of Nikon's tech on biological range of microscopes or high-end optical systems.
What sector in the camera industry do you expect to see the most growth over 2023? The amateur segment, the professional segment or the ultra professional segment?
Traditionally what we've seen when we think of digital cameras it's only the professional cameras that come into our minds. But when it comes to numbers, I think the content creators and vlogger segment has seen very good traction in recent years, especially post-COVID I think camera sales among these customers has increased more. Most content creators start their content creation journey by capturing photos and videos from a smartphone. As they grow in popularity and follower count, content creators definitely migrate to proper still cameras and video camera devices to offer a higher quality of visual content to their ardent fans and followers. It's at this point they might gravitate towards devices like the Z30 or Z50 which are quite affordable and easy to shoot with.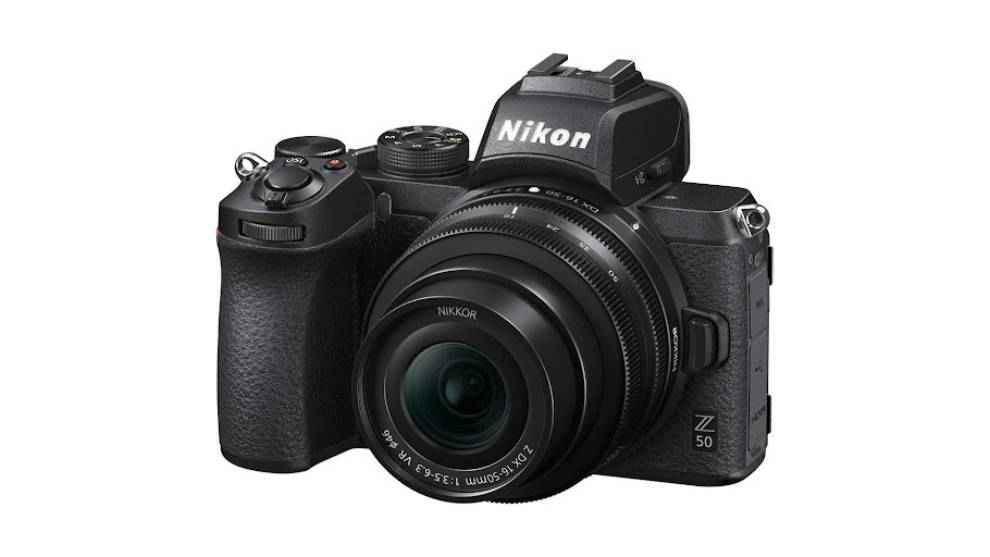 Q) Can you share some insights into the Indian camera market? What's so unique about it and how do Gen-Z or younger customers jump from smartphone photography to the DSLR or mirrorless cameras?
Yes, I mean, so there's no major jump from a smart device to a camera. Smartphones show continuous improvement in their camera sensor and megapixels, but image-making or video-making is beyond just that – more and more people who get serious about great quality photo and video capture definitely understand this key difference. But that's not to say that smartphones aren't important, because smart devices are helping us to penetrate the market more because of a wide variety of customers' initial interaction with photography or videography through smartphone devices. So no doubt that now everybody's a photographer or videographer. But once we take this as a serious hobby or as a professional, certainly we go for proper equipment, and then that equipment helps us to achieve our creativity so that way the camera comes into the picture. When it comes to the Indian imaging industry, certainly considering our population base and the kind of opportunity we offer in terms of festivities, architecture and culture, there are many things that are photogenic and we want to capture across our amazing country. We have so many occasions that we want to capture as wonderful memories or for posterity, so there we see a lot of potential for even higher-end equipment as well as for those content creators. 
Q) We could say that the rise of the smartphone camera and shooting on the smartphone has in fact helped the camera manufacturers?
I think that is right, because if that hadn't happened more people wouldn't have gotten into the habit of taking pictures and recording their memories and life's moments. Because of smartphones, everybody is getting exposed to clicking pictures. Of course, if you have that hunger to grow in a particular field of photography or videography, then certainly you will upgrade your camera quality in the future. But at least that first interaction for individuals is happening thanks to smart devices and that is having a huge penetration in our country and also across the world.