We know how stressful it can be to pick out a new laptop (or any gadget, for that matter), especially if you're on a budget. We've all been there; trying to figure out what features are essential and trying to avoid getting stuck with something that will give us issues down the line. It's not easy.
But fret not, as we've done the hard work for you. Our tech experts have put together this list of the top laptops for students on Croma, ensuring that you get a great experience with little-to-no compromises. But before that, let's check out what factors should you focus on when choosing a laptop for school / college.
Things to consider before buying a laptop for students
Size: One of the best qualities of a laptop is its ability to fit into a laptop bag and travel with you wherever you go. More importantly, modern-day notebooks can provide powerful hardware in a thin-and-light form factor.
Display size: In a way, this is connected to the point made above. While you may want to get a laptop with a large screen to enjoy a bigger canvas, it'll impact portability. Hence, you should choose between 14- to 15-inches. Such a display size will ensure that you get a larger screen real estate and able to carry the laptop around easily too.
Processor: A laptop's processor is the heart of its performance and as a student, you'd want everything at the flick of a wrist. That said, most students will be fine with entry-level processors from Intel or AMD. But if you are someone who does a lot more than just attend Zoom classes and finish the class assignment on your laptop, you should consider a laptop with Intel Core i3 or AMD Ryzen 3 series CPU.
RAM: Random access memory, or RAM, is essential to computer efficiency, particularly if you frequently multitask on your laptop, such as by simultaneously editing images, writing word documents, and browsing the web. The more RAM your laptop has, the quicker it can access data and the more smoothly you can run multiple applications at once. As a thumb role, the bare minimum is 4GB of RAM. You should look for 8GB or more if you frequently use heavy software.
Battery: Battery life is something to think about if portability is essential to you. The battery life of a laptop frequently differs significantly from what is stated on the box. The battery life depends on several factors, including the brightness of the screen and the kinds of programs you use. Look at the battery's rating in Watt-hours (Wh) or milliamp-hours instead of the manufacturer's stated number of hours (mAh). The battery will last longer if the number is higher.
Best laptops for students on Croma
Lenovo IdeaPad 3 15IGL05
Budget friendly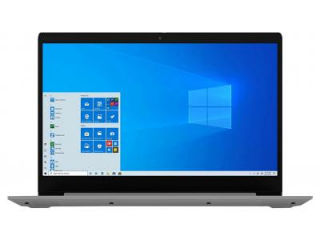 The Lenovo IdeaPad 3 is an ideal laptop that would serve you well in college and even the initial few years of the job. This Windows 11 Home-based laptop comes with a 15.6-inch HD display and an Intel Celeron processor. The dual-core processor comes with Intel UHD graphics and is backed by 8 GB RAM. Unlike most laptops under Rs 30,000, the IdeaPad 3 comes with 256GB SSD, promising faster boot and app loading time. The connectivity features of this laptop include Wi-Fi 802.11 a/b/g/n/ac, Bluetooth 5.0 support, 2 x USB 3.2 Gen 1 ports, 1 x USB 2.0 port, 1 x HDMI 1.4b port and even a card reader, which isn't available in most notebooks. The best part is that this laptop is that it tips the scales at 1.7kg, making it quite portable.
HP 14s-fq0567AU
Value for money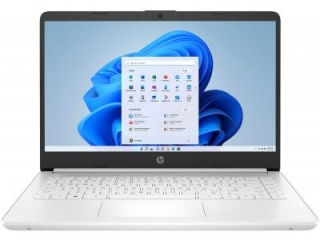 With its impressive spec sheet, the 14s-fq0567AU is an affordable laptop that's ideal for students. The compact laptop features a 14-inch IPS display with a full HD resolution. It ships with the latest Windows 11 Home OS pre-installed. Handling the laptop's performance is an AMD Ryzen 3250U processor backed by 8GB DDR4 RAM and 256GB of SSD. An AMD Radeon Vega 8 GPU handles the graphics, letting one enjoy casual games well. For video calls, the rig gets an HP True Vision HD camera. Powering the show is a 41Wh battery with HP Fast Charge support.
Dell Inspiron 3525
Premium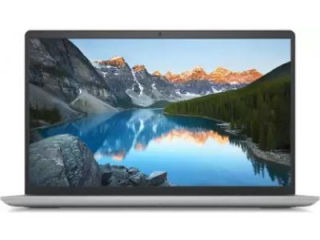 The Dell Inspiron 3525 is a powerful laptop that will easily cruise through any college work you throw at it. It's a 15.6-inch laptop that's ideal for multimedia with its full HD screen resolution and Waves MaxxAudio Pro speakers. Its internals comprise a quad-core AMD Ryzen 3 5425 chipset, working alongside 8 gigs of DDR4 RAM and 512GB SSD. For rendering graphics, the laptop features built-in AMD Radeon graphics. Its 3-cell battery is claimed to offer a backup of up to 8 hours. Some other features worth mentioning include an HD webcam, Wi-Fi 5, Bluetooth 5.0, and more.
Lenovo IdeaPad 1
Popular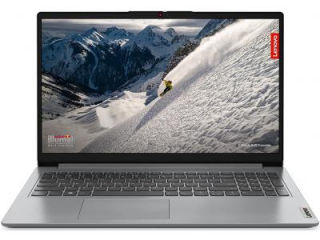 Get all your assignments and coursework finished in no time with this Lenovo IdeaPad 1 laptop. It flaunts a large 15.6-inch display with a resolution of 1,920 x 1,080 pixels, Under the hood, it comes equipped with the AMD Ryzen 3 3250 processor, and 8GB DDR4 RAM that can be expanded up to 12GB. Storage requirements are covered by 512GB SSD. The machine boots Windows 11 Home edition out of the box. In terms of I/O, you'll get 2 x USB 3.2 ports, 1 x USB 2.0 port, and 1 x HDMI 1.4 port. It's powered by a battery with up to 9.3 hours of backup and can be juiced up by a 65W adapter.
ASUS X515EA-EJ312WS
Editor's choice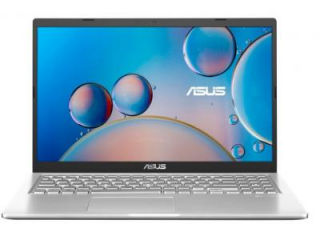 The Taiwanese manufacturer is known for its impressive lineup of laptops catering to various segments. This ASUS offering is no exception, as it offers a 15-inch FHD display and a powerful 11th Gen Intel Core i3-1115G4 processor at its core. The chipset is further backed by built-in Intel UHD graphics, an 8GB DDR4 RAM, and a 256GB SSD. The ASUS X515EA boots Windows 11 Home and features a 37Wh battery with support for 45W charging. Connectivity-wise, it comes with a slew of ports as well as Wi-Fi 5 and Bluetooth 4.1. This rig also scores high in the aesthetics department, which is a plus point for students who like to flaunt.
HP 15s-eq2143AU
Powerful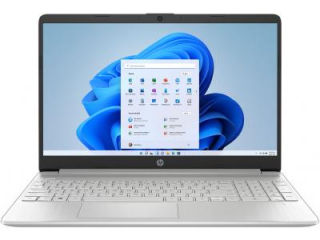 HP is one of the leading brands in the market, and has a slew of laptops catering to student needs. This HP laptop features an AMD Ryzen 3 5300U chip at its core. The processor is accompanied by 8GB RAM and 512GB SSD. It also comes with integrated AMD Radeon graphics. Its window to the world is a 15.6-inch IPS panel display with FHD resolution. You will also get Windows 11, AMD Radeon graphics, an HP True Vision HD web camera, and a high-speed USB Type-C port. Its 3-cell battery promises a backup of up to 9 hours and offers fast charging capability as well.
Lenovo IdeaPad Slim 3
Value for money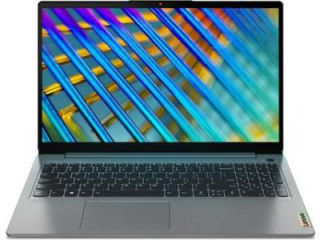 Lenovo has a whole lineup of IdeaPad laptops that are aimed at those who want the best bang for their buck. The IdeaPad Slim 3 with Intel Core i3 11th Gen is one such laptop. It features a 15.6-inch display with a sharp full HD resolution and an anti-glare coating. The Intel chipset is complemented by integrated Intel UHD graphics, 8GB RAM, and 256GB storage. It ships with Windows 11 Home and a 3-cell battery that promises a backup of up to 7.5 hours. Other features include an HD webcam with Privacy Shutter, 3W Dolby Audio-tuned speakers, Bluetooth 5.0 support, and more.