Samsung Galaxy W23 5G and W23 Flip luxury smartphones launched in China
Korean smartphone maker Samsung has launched its ultra-premium line of smartphones in China. The lineup consists of two foldable smartphones called the Samsung W23 5G and W23 Flip 5G. The former is the luxury version of the Samsung Galaxy Fold 4 while the latter is that of the Samsung Galaxy Flip 4. The two new W series models succeed the Samsung W22 5G that was launched last year. 
The new W23 5G and the W23 Flip get gold-plated hinges and edges. Samsung also claims that the execution is achieved via a precision cutting process that's used in watchmaking. The hinge is also thinner and lighter than standard and dons a metallic pattern that dazzles under the light. The carving too is done by a perfected nano-polishing technique. 
The back panel is made up of black ceramic instead of glass on the W23 5G to add to its premium quotient. The Samsung W23 Flip, however, misses out on this. The back panel also sports a custom logo that translates to 'Heart to the World'. The UI too has been jazzed using special themes. One of them extensively adopts a porcelain theme that takes inspiration from the Song Dynasty in China.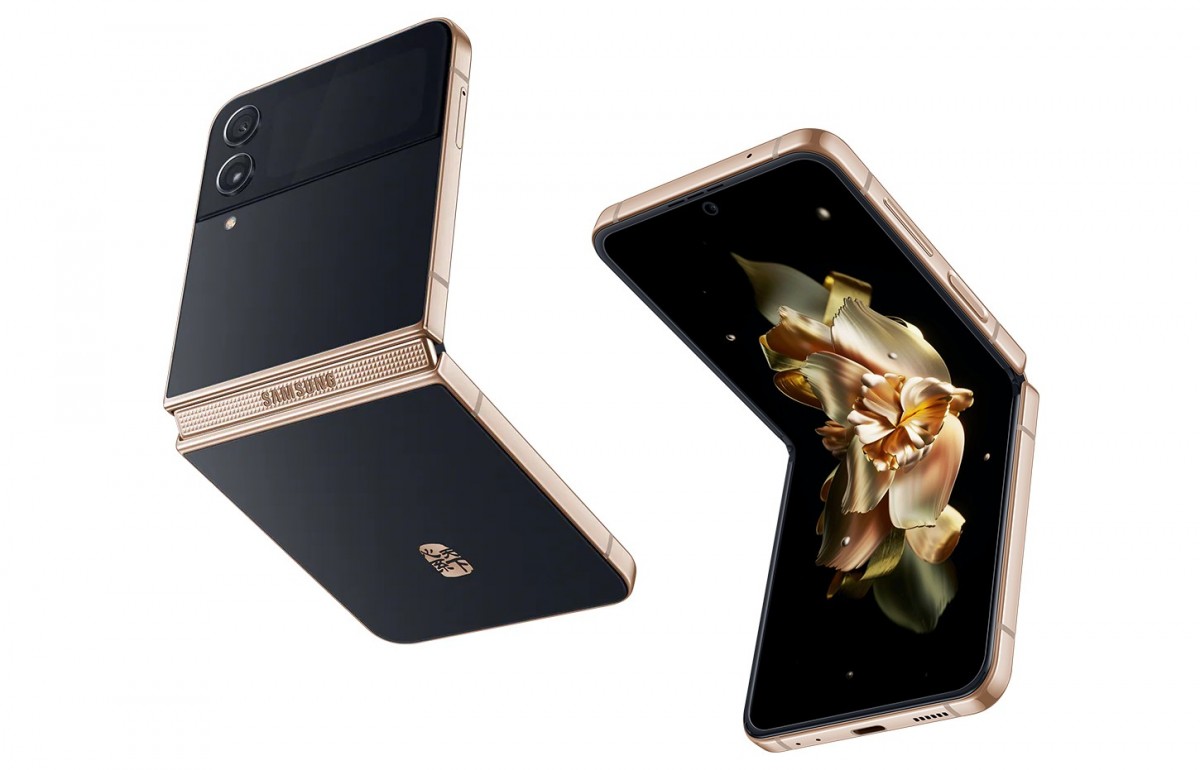 The hardware otherwise is typically the same as the Samsung Galaxy Z Fold 4 and the Galaxy Z Flip 4. The W23 5G and the W23 Flip however get a boost with the inclusion of 12GB of RAM and 512GB of internal storage. The W23 5G has been priced at CNY 16,000 (~ Rs 1,82,315) while the W23 Flip has been priced at (~ Rs 1,14,000). The devices will only be available via China Telecom and the company has no plans to introduce it globally.  
Samsung Galaxy Z Fold 4 5G Video