Thin and light laptops no longer compromise on power and performance. They can also effortlessly slip into a backpack and are easy to carry around. These attributes make them very appealing for versatile business and personal use cases, and for users who often need to remain productive when on the move. 
The form factor is extremely popular these days and it's understandable that consumers often get confused while choosing between numerous available options. If you have been looking to upgrade, we have listed a few things that you should keep in mind to simplify your search. Let's get started. 
Processor and GPU
The processor and Graphics processing unit (GPU) are the brains of your laptop and impact the overall performance and experience. When deciding between processors, more cores, faster clock speed, and the latest generation are what you should be aiming for.
However, performance is a function of multiple factors like manufacturing process node, underlying architecture, the configuration in which cores are arranged, and even quality/quantity of memory. It is thus not always easy to estimate practical performance from raw specs. 
As for the graphics, most thin and light laptops depend on integrated GPUs which is fine since modern integrated options are finally powerful enough to handle light and moderate graphics workloads. You will also find some options with low-tier discrete graphics like the Nvidia M series.  
RAM and Storage
RAM is the memory that your processor can access faster as compared to conventional storage (SSD or HDD). Apps and programs that are currently running store their data in RAM, which is why more RAM is beneficial for running demanding software, for multitasking or for operations like keeping several browser tabs and windows open simultaneously.
For most people, 8GB RAM should be sufficient. If you have a particularly heavy use case in mind, you can also push for 16GB. Usually, every new generation of RAM improves speed and power efficiency. Most laptops employ LPDDR4 RAM, but a few new options like the Intel Evo-certified Samsung Galaxy Book2 Pro have the faster LPDDR5 RAM.
Unlike RAM, your laptop storage is where you permanently store all data and software. For thin and light laptops, SSD or Solid State Drives are faster and better than Hard Disk Drives.  
Most options today offer SSD storage and that's what you should go for. The amount of storage needed varies from user to user, but as a rule of thumb, the more the better. We recommend at least 256GB of SSD storage.    
Display
Choosing a display is no longer just about choosing the right resolution. Several other choices are involved including the display type, size, colours, aspect ratio, support for touch or stylus input, type of hinge connecting it to the main laptop body, and more.  
Most laptops today have IPS LCDs, but consumers have options like OLED and Mini LED that offer high contrast, better HDR support, and support wider colour gamuts – which make them great options for creators.
Laptop screens are also transitioning to be taller (16:10 and 3:2 aspect ratios), resulting in more content on the screen and less scrolling.
Touchscreens are more common these days and interfaces of popular laptop operating systems have been optimized to work better with touch response. Stylus input is also increasingly becoming common on business laptops. A stylus can be an invaluable tool for artists or even for people who often need to sign documents when on the move.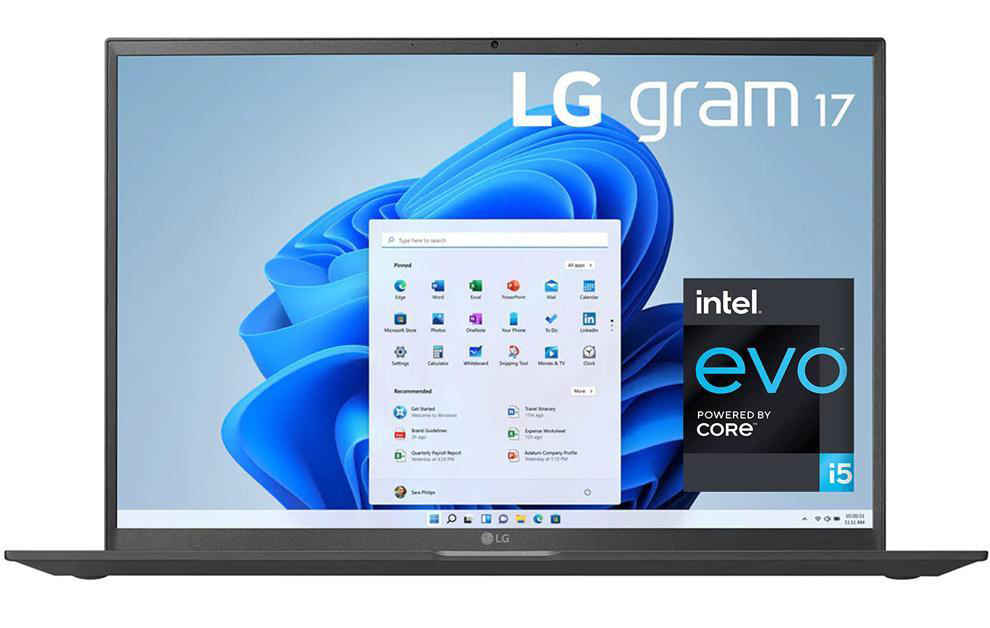 As for the resolution, Full HD (1080p) is still the sweet point. Sharper resolutions like QHD or even 4K are better, but considering the normal viewing distance for laptops, returns are diminishing. 
Most thin and light laptops offer display sizes in the range of 13.3 to 15 – inches, but you can also get some big display options like LG Gram 16. 
Battery 
Modern use cases demand exceptional portability and you will need fantastic battery life to remain productive while on the move. Thankfully, the thin and light form factor no longer entails a compromise on battery life.
Go for options that offer more than 8 hours of battery life with moderate usage. You should prefer options that support fast charging and can charge via the universal USB Type-C port, just so you don't have to carry separate charging adapters for all your gadgets like phones, TWS earphones or tablets while travelling. 
Keyboard and touchpad
The right keyboard can make a world of difference to your laptop experience. You must look for options that have well-spaced out keys with decent travel (they should go down 1 to 2 mm when pressed) and backlight. You must also ensure proper handrest space below the keyboard for comfortable typing. Make sure that the touchpad is aptly positioned, broad enough and supports precision drivers.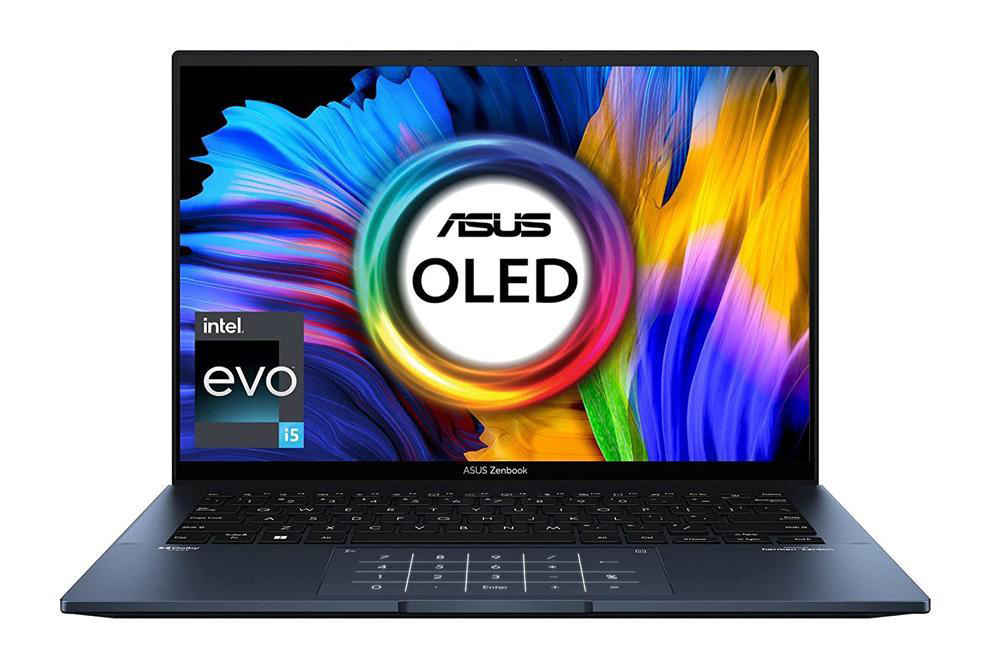 You should also keep in mind that keyboards from different brands have slightly different layouts and it can take some time to accustomed to them if you switch brands. 
Ports and Connectivity
Most of us today live and work in a hyper-connected environment, which is why ports and connectivity options – both wired and wireless – are more important than ever before. Thin and light laptops often have space constraints and thus manufacturers have to be selective with what ports they include. However, if you have high-bandwidth ports like Thunderbolt or USB 4, you can use them to extend ports using docking stations and dongle accessories.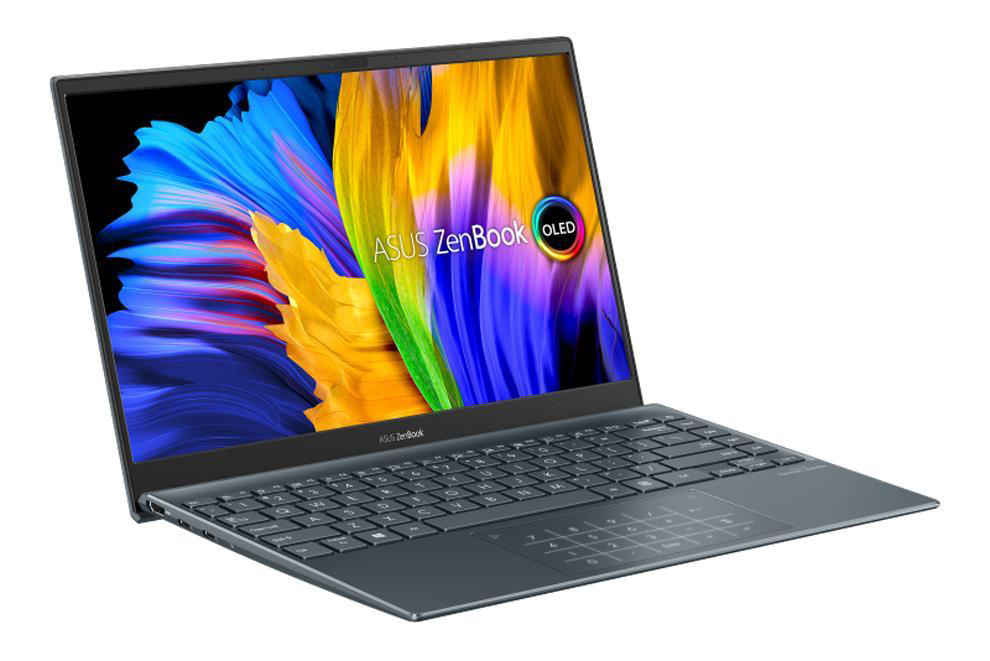 You must go for options that aren't missing basics like Thunderbolt port, audio jack, and USB Type-C ports. HDMI and microSD card slots can also make your life simpler. 
As for wireless connectivity, we'd recommend you go for options with at least Wi-Fi 6 and Bluetooth 5.0 for a seamless experience.  
Intel Evo 
By now you must have realized, that all these guidelines will help you narrow down your options, but the specs by themselves may not assure you of getting the experience you need. 
That's where Intel Evo comes in. Intel partners with many of the top laptop manufacturers to co-engineer Evo laptops. The idea is to focus on experiences that actually matter to users like battery life, fast charging, ultra-portability, video calling, snappy performance, and the latest connectivity options like Wi-Fi 6E.
If you go for an Evo-branded thin and light laptop, you can rest assured that it meets the threshold for premium performance and experience. 
Intel sets minimum specs guidelines and also puts these laptops through the wringer to ensure consistent performance on battery across real-world tasks, wake-up time of less than a second, and a fabulous video calling experience. To know more about Intel Evo, check out our detailed explainer. 
[Sponsored Content]