Even if you know exactly what you want, buying a laptop that unquestionably delivers the said experience won't be easy. Consumers need to sift through innumerable hardware specifications and new features with no end in sight and often end up being more confused and infuriated. The task can be even more arduous for consumers who aren't tech-savvy. 
That's where the Intel Evo certification comes in. Intel rigorously tests these thin and light laptops to ensure that they adhere to certain quality standards. As an end-user, when you see an Evo badge, you can be confident that the key experiences won't be compromised. 
Before we get to listing some of the best available options, let's briefly explain what you can expect from Intel Evo certified laptops.
What to expect of Intel Evo certified laptops?
Intel sets stringent guidelines for design, battery life, performance, and practical use-cases like video calling. These laptops go through a series of tests to ensure that they meet the minimum criteria for important experiences. 
Apart from setting guidelines, Intel also co-engineers Evo designs with partner manufacturers to realize power efficiency and performance goals. Overall, you can expect snappy performance, cutting edge connectivity options and dependable battery life without compromising on portability. To know more about Intel Evo guidelines, check out our detailed explainer.
Top 5 Intel Evo laptops 
Here are some of the best Intel Evo laptops that you can pick from, across different price segments. 
Samsung Galaxy Book2 Pro
Samsung Galaxy Book2 Pro is a sleek and stylish laptop that comes with a full HD AMOLED display. A distinct aspect of the Galaxy Book2 Pro is its software integration with the ecosystem of Galaxy devices that includes smartphones, earbuds, and tablets. You can sync notes between your phone and laptop, access your phone apps on your PC, or even use a Galaxy tablet as a secondary extended screen. 
The Galaxy Book2 Pro is powered by 12th generation Intel Core i7 and Core i5 processors and comes in 13.3-inch and 15.6-inch display options. The 13.3-inch option is 11.2 mm thick and weighs just 870 grams. The 15.6-inch display option has a discrete Intel Arc GPU to deal with graphics-heavy workloads. Other notable highlights include 21 hours of promised battery life, Wi-Fi 6E and Bluetooth 5.2 connectivity, and a 1080p wide-angle web camera. 
LG Gram 16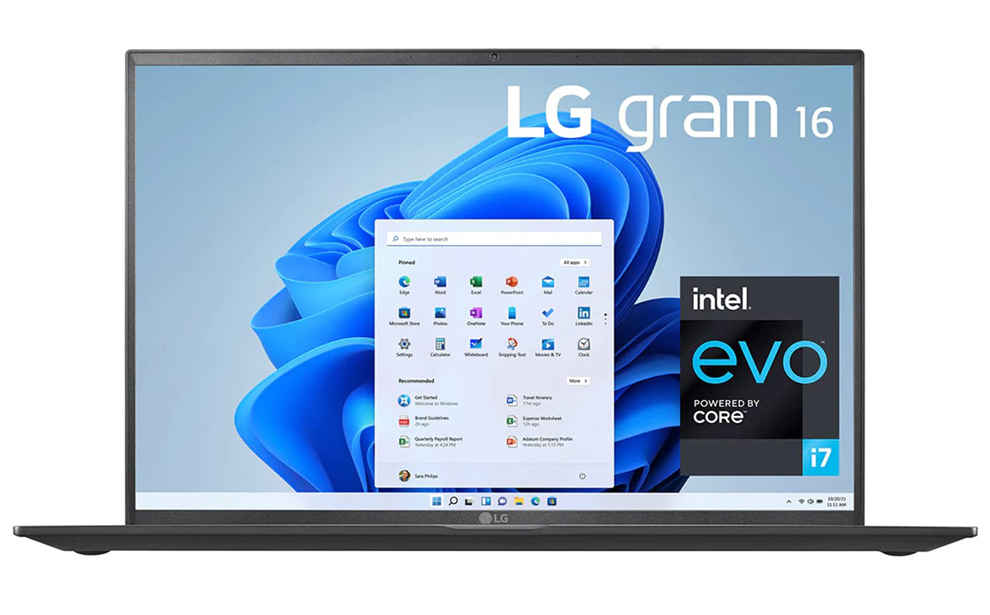 If you are looking for a thin and light Evo branded laptop with a sizeable display, the LG Gram 16 is worth considering. The laptop has a 16-inch (16:10) WQXGA (2560×1600) display and yet weighs just 1.190 Kg. It has a full metal body made from magnesium alloy and is compliant with the MIL-STD-810G military standard of durability. 
The laptop is powered by an Intel 11th gen Core i7 processor paired with up to 6 GB LPDDR4X RAM and 512GB SSD storage. LG promises up to 22 hours of all-day battery. Other highlights include DTS:X Ultra audio support, a fingerprint sensor, and a Thunderbolt 4 port for fast and reliable wired connectivity. 
DELL XPS 13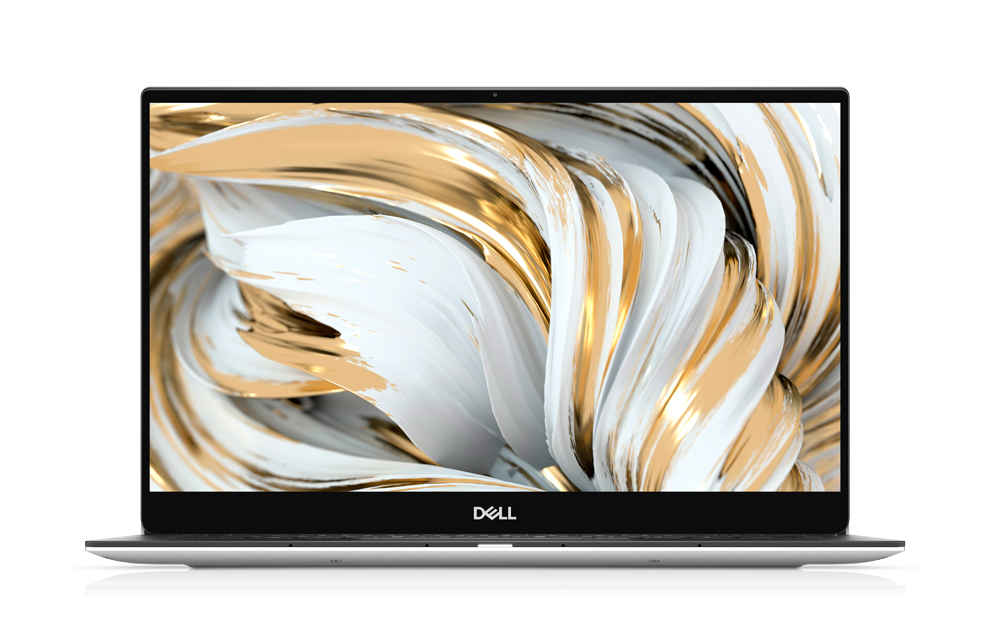 Dell XPS 13 is a premium laptop powered by 11th gen Intel Core-i5 processor paired with 16GB of LPDDR4x RAM and 512GB of PCIe NVMe SSD storage. The 13.3-inch display has a Full HD resolution.
The XPS 13 is cut from a block of Aluminum and has a carbon fibre palm rest that allows for maximum strength and minimal weight.
The laptop includes two Thunderbolt 4 ports with Power Delivery, a microSD card slot, Wi-Fi 6, Bluetooth 5.1 and support 65W fast charging. 
ASUS Vivobook S14 OLED (2022)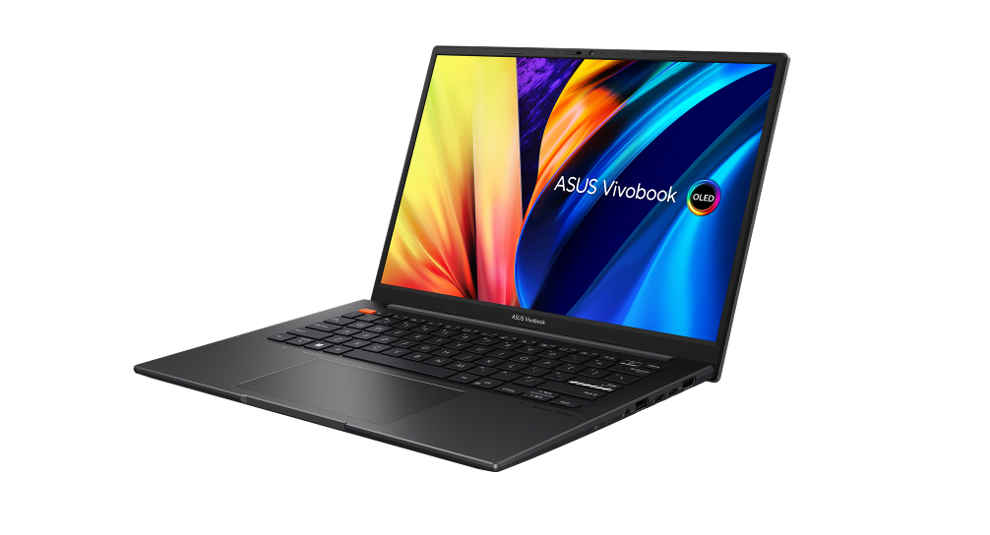 Asus Vivobook S14 is a mid-range laptop with an OLED display and a 12th gen Intel Core i5 H-series processor. The 90Hz 14-inch OLED display has amazing contrast, a peak brightness of 600 Nits, and supports 100% DCI-P3 coverage. 
The chipset is paired with 16GB of LPDDR4 RAM and you can expand the storage to up to 2TB. The laptop supports 90W charging via USB Type-C Thunderbolt 4.0 port. Other features include HD Webcam, Wi-Fi 6E, and Bluetooth 5.2. 
Acer Swift 3 SF314-511
If you are looking for an Intel Evo laptop but are restricted by a tight budget, the Acer Swift 3 is a great option to consider. It includes a 14-inch IPS LCD display that goes up to 300 Nits bright. It is powered by the 11th Generation Intel Core i5-1135G7 processor. 
In line with Intel Evo guidelines, the Acer Swift 3 offers up to 18 hours of use after a full charge, and 4 hours of use after just 30 minutes of charge. The laptop charges via USB Type-C Thunderbolt 4.0 port.
[Sponsored Content]