Intel Evo started off as a project to drive innovation in laptops and to improve the experience of end-users in meaningful ways. Today, consumers see Intel Evo certification as an assurance of a premium experience. If your laptop has an Intel Evo sticker on it, you can expect exceptional responsiveness, capable performance and dependable battery life. 
But what exactly is Intel Evo? What are the basic requirements for a laptop to be eligible for the Evo branding? Let's answer all of these questions and more.
What is Intel Evo?
Evo certified laptops are rigorously tested by Intel to ensure that they adhere to high-quality standards. The idea is to follow a human-centred approach and to improve the practical user experience.
Intel Evo laptops focus on things that actually matter to modern users leading a fast-paced life and mandate minimum hardware specifications needed to realize seamlessly amazing experiences. 
If you buy an Intel Evo laptop, you can expect:
Premium design – Intel Evo laptops are slim and ultra-portable laptops that measure less than 1.5cm in thickness. This makes them ideal for users who are often on the move.
Amazing battery life – Intel Evo laptops go through extensive battery testing in 25 real-world scenarios. They promise to deliver a consistent battery of at least 9 hours with everyday usage. Besides, these laptops also support fast charging via a USB Type-C port! 
Snappy performance – Intel tests these laptops for remarkable responsiveness. All Intel Evo laptops need to have a wakeup time of less than 1 second. Besides, these laptops employ the best of Intel's latest-gen processors backed by high-quality memory and storage. 
Superfast connectivity – All Intel Evo laptops include the cutting-edge Wi-Fi 6/ Wi-Fi 6E for amazing wireless speeds. These laptops also include USB Type-C based thunderbolt port for super-fast wired connectivity. 
Remarkable Video calling – All Evo branded laptops include at least 720p HD Webcam and support high-fidelity audio. They also support super-fast Wi-Fi, AI-assisted dynamic background noise suppression, and far-field voice services to take the video calling experience to the next level. 
Intel Evo: Evolution across generations
Intel Evo certification was first introduced in 2020, but the foundation was laid with Project Athena in 2019. With Project Athena, Intel specified guidelines related to specs and features to bring some key experiences to thin and light laptops.  
Intel Evo certification, which followed next year, enforced such guidelines to ensure that end consumers get a premium experience. The certified laptops have to first go through a series of real-world representative tests to score the Evo badge.
Intel not only provides guidelines but its engineers work closely with laptop manufacturers for the most effective practical implementations. 
Apart from laptops with U-series processors, Intel Evo certification has evolved to cover more powerful thin and light laptops with 12th gen Intel H-series processors and discrete ARC graphics and is also relevant to accessories and Foldables. In fact, we might also have Evo branded Desktop options by next year. 
What makes a laptop Evo certified?
Intel Evo laptops are designed to improve your focus and productivity and cover all key aspects of practical experience that matter. 
What Intel Evo means for design and display?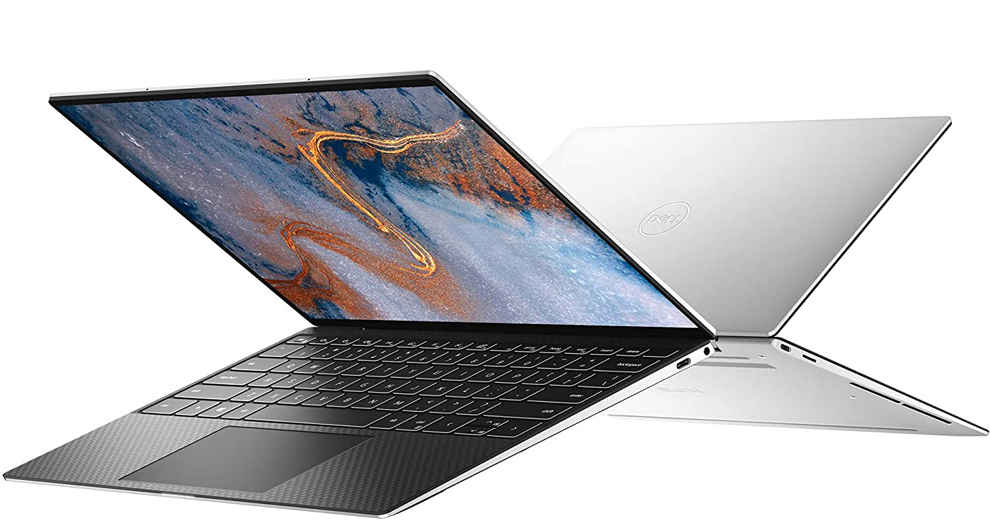 Dell XPS 13 (Intel Evo) is less than 15mm thick and weighs just 1.2 Kg
To start with, Evo certified laptops are extremely slim and light and offer good quality displays.  
These laptops measure 15mm or lesser in thickness for both fanned and fanless designs. The maximum acceptable display size has now been increased from 15-inches to 16-inches. The minimum size is still capped at 12-inches. 
Evo laptops have extremely sharp displays (at least Full HD (1080p) resolution). Intel mandates that the displays have narrow bezels for a more immersive experience and it also tests the displays for minimum quality metrics like brightness, contrast, and colours. 
Apart from slim profile and quality screens, all Evo laptops also have a backlit keyboard and precision touchpad.
What Intel Evo means for performance and responsiveness?
Intel Evo laptops are incredibly snappy. The time taken to wake from sleep is less than 1 second, and the laptops have at least one biometric authentication mechanism be it face unlock, fingerprint sensor or Bluetooth phone proximity for convenient login.
Third edition Intel Evo laptops employ 12th gen Intel Core i5, Core i7, and Core i9 processors with Intel Iris Xe graphics. Intel Evo laptops with Intel H-series processors will have Intel Arc GPUs and a 15 to 16-inch creator-oriented display. 
These days users are simultaneously logged in to multiple cloud-based accounts like Chrome, Spotify, and more. Intel specifically tests for interaction between local and cloud-based tasks to ensure responsive performance for such practical workloads.
These cutting-edge processors are further assisted by at least 8GB of dual-channel RAM and at least 256GB of PCIe NVMe SSD to ensure that their responsiveness is well maintained in the long run. 
What Intel Evo means for battery life?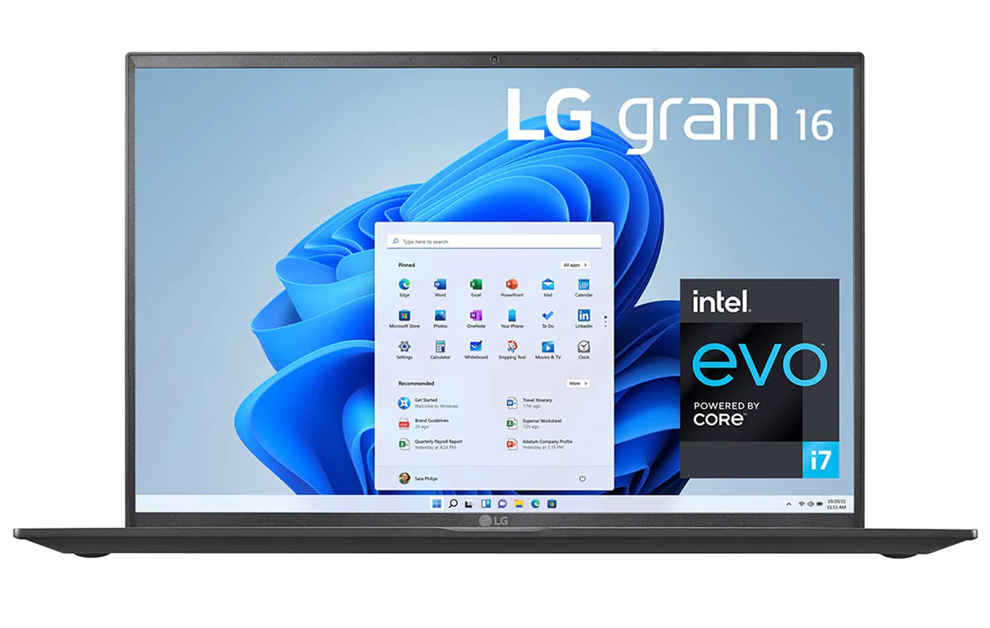 Lg Gram 16 promises up to 22 hours of battery life
You can rest assured that battery life will be awesome on your Intel Evo laptop. Intel rigorously tests for consistent responsiveness on battery against 25 common tasks. 
Evo laptops with full HD displays deliver at least 9 hours of real-world battery life. 
Moreover, they also include fast charging support via a universal USB Type-C port. With just 30 minutes of charging, Evo laptops with a Full HD display can last for 4 hours or longer!
To realize such amazing power efficiency standards, Intel co-engineered solutions with partner manufacturers and worked with them to integrate and optimize low-power components. 
What Intel Evo means for connectivity?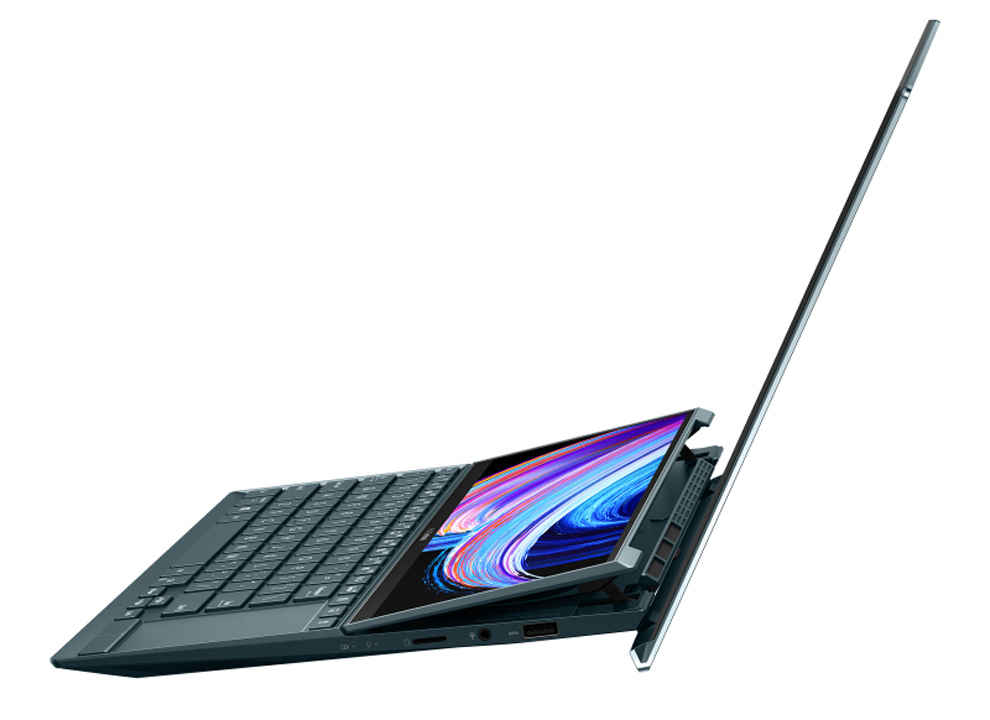 ZenBook Duo 14 (UX482EA) with 2 USB Type-C Thunderbolt ports and Wi-Fi 6E
All third-generation Intel Evo laptops support Wi-Fi 6E and can intelligently manage Wi-Fi connections. They also include Type-C Thunderbolt 4 port for super fast and reliable wired connectivity. Some options also include LTE and 5G cellular connectivity just so you always have access to the best internet speeds. 
To enhance the video calling experience, Evo laptops include high-resolution webcams (at least 720p@30fps). Apart from super-fast Wi-Fi, these laptops also support high-fidelity audio, AI-assisted dynamic background noise suppression, and far-field voice services. 
Why does Intel Evo certification matter?
While buying a laptop it's easy for consumers to get confused when choosing between numerous features and specifications, and there is no certainty if the best specs would covert to the desired end-user experience. As a buyer, it will be a lot easier for you to directly look for Evo certified laptops instead of rummaging through endless spec sheets. 
Intel Evo laptops focus on exceptional practical usage experience. They are designed to support modern use cases and support modern workflows. If you are looking for a thin and light laptop that doesn't compromise on performance and battery life, Evo certified options are the ones you can trust.  
[Sponsored Content]