Dell G15 5520 and G15 5521 SE series of gaming laptops recently entered the Indian market. Last year's Dell G15 gaming laptop also won the Digit Zero 1 award. We recently caught up with Anand Subramanya, Director – Product Marketing, Consumer and Small Business, Dell Technologies and had a conversation regarding the future of the Indian gaming laptop market and how Dell is preparing itself to handle all the challenges ahead. 
According to the latest IDC tracker, Dell is one of the most popular laptop brands in India. What do you think is the reason behind this performance?
Dell Technologies is an innovation pioneer, driving the digital revolution forward. The past two years saw a significant increase in terms of PC adoption. Overall, in India, we grew 64% YoY in FY '22, which was a record year for India business, with back-to-back record quarters. We reported 61% y-o-y growth alone in the fourth quarter of 2021. These numbers show the accelerated demand for reliable technology. 
At Dell Technologies, our obsession with providing the best-in-class experience for customers has not only catapulted business growth but also helped us win TRA's 'Most Trusted Brand' title for three years in a row. We truly believe that customers are the ones who drive us to bring innovations to our product lines, every year. Our gaming portfolio reflects the same ethos as a brand like Alienware which has stood the test of time by delivering the industry and world-first innovations for over 25 years now. The latest laptops, Alienware X14, and m15 R7 are bold statements of our product strategy which is a well-thought combination of innovation, iconic design, premium quality, and high performance. 
How are Dell and Alienware planning to compete with the competition's gaming laptops launching this year?
At Dell Technologies and Alienware, innovation and customer feedback are never an afterthought. They are ingrained in our design philosophy. For pro gamers that want the best of the best in their gaming machines, they can choose from an array of the latest Alienware devices we have launched this year. For enthusiasts, power-hungry creators, or entrants into the PC gaming arena, our G series have a lot to offer. 
We understand that thermal management, battery life, portability, refresh rates, and graphics continue to be some of the major pain points for the Indian gaming community. Hence, our portfolio is diversified yet customized in ways that would suit different gamer profiles. For those who prioritize performance, the new Alienware m15 R7 is the answer. It is the most powerful 15-inch Alienware device with up to 170W Thermal Design Power (TDP). With Nvidia's latest raytracing tech, lighting effects, reflections, and illumination, graphics are more realistic and immersive on the Alienware m15 R7 and X14. Additionally, it includes support for DLSS artificial intelligence, which is designed to increase performance, in supported games, where it matters. Some configurations also support graphics overclocking for additional performance. The 12th Gen Intel Core i5 and i7 processors help provide all the computing power needed while on the road along with up to 32GB of LP-DDR5 memory ensuring the user can multitask and get everything done quickly.
If that wasn't enough, these devices offer Cryo-tech cooling technologies including five tailored power state settings making sure all sensors are driving airflow where needed and as desired. Our exclusive Element 31 thermal interface material (TIM) and CPU vapour chamber technology use the phase changes of liquid to rapidly dissipate heat. Smart fans and the temperature of the processor can also be controlled through the Alienware Command Center.
The Alienware X14 includes an 80 Whr lithium-ion battery that is not only the largest battery found on any 14-inch laptop anywhere but also solves the issue of users losing power and access while being on the go. Per our labs, the x14 provides a maximum of 17 hours of battery life using Mobile Mark 2014, an industry-standard battery life tool.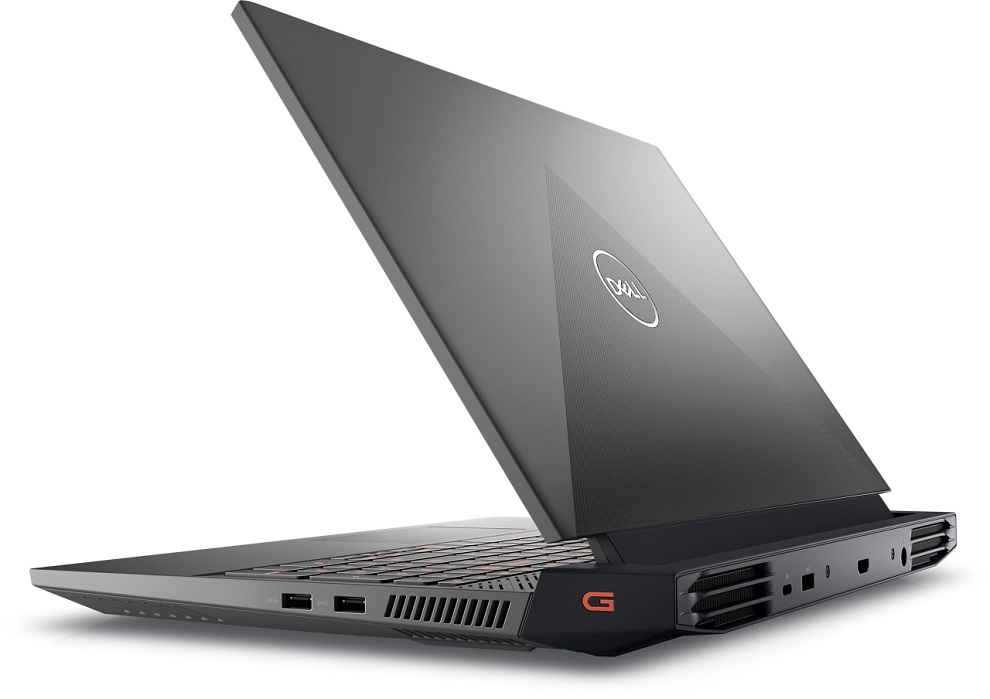 There's more; the X14 and m15 R7 are equipped with Dolby Vision for full-spectrum visuals and immersive spatial audio with Dolby Atmos creating an exhilarating and immersive experience. Additionally, both devices have support for both NVIDIA G-SYNC and Advanced Optimus technologies that allow the display to operate quickly while offering smooth gaming visuals, which would be particularly important during high-speed action scenes.
For the G Series enthusiasts, we just announced the new 5520 & 5521 (SE)!
How's Dell trying to strike a balance between high performance vs thin and light laptop design? What is the market demanding more in India?
Advancement in thermal technologies in more mobile form factors continues to be the #1 request from our customers, not only in India but globally as well. We invest a significant amount of R&D into this family to discover new materials and invent breakthrough cooling solutions, which results in longer planning and engineering cycles. 
Our exclusive hinge design on the X14 uses dual torque elements that allow the hinge to travel forwards and backwards on a track. This creates space inside while enabling thinness. What would otherwise be a thicker notebook or a thinner notebook with less performance is resolved with this innovative mechanical design.
Furthermore, our Alienware X-Series use a TIM in-between their heatsinks and performance components to help dissipate heat away from the component and onto the thermal module. We have an exclusive new TIM formula that uses an Encapsulated Gallium-Silicone material yielding positive results that are producing up to a 25% advantage in thermal resistance. This material is used directly on the CPU to help mitigate spikes in core temperatures from affecting the system's performance.  Our GPU TIM uses a more common Aluminum-Silicon material. We will call it "Element 31 thermal interface material". 
Our portfolios are designed to cater to users as per their tailored needs and hence we will continue to innovate and engineer new designs that set Alienware and our gaming community a class apart.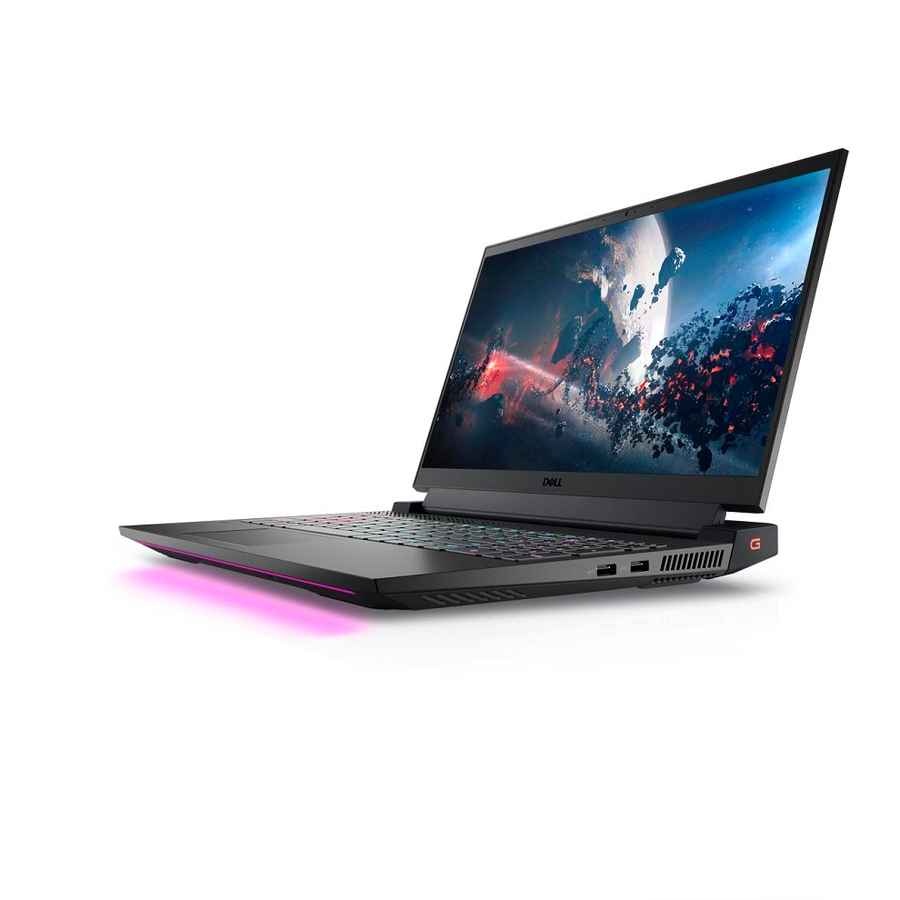 HP Victus, and Acer Nitro offer a great deal of customization in terms of storage and RAM. What are Dell's thoughts on this when DDR5 and PCIe Gen 4.0 standards are on the horizon? 
The gaming sector is witnessing a major shift in India with new investments, new gaming titles being launched every month, and many in the country making a career from it. Dell and its performance gaming range of laptops have not only always been at the forefront of the segment but the brand is also synonymous with gaming itself. The new G15 laptops are the perfect blend of best-in-class innovation and superior engineering. The new G15 cement Dell's leadership in the gaming sector with features like the DDR5 RAM, PCIe Gen 4 SSD, Alienware Command Center, game shift key, latest CPUs and GPUs, and fast refresh screens. It also gives the customers an option to upgrade RAM up to 32GB and up to 2TB of Storage.
Our latest line-up delivers the best design, thermal controls, and robust technologies enhancing the immersive gaming experience and delivering the thrill for the enthusiasts! We pay close attention to the needs of the casual and hardcore gamers and content creators and our product innovation is centred to meet the varied customer requirements.
Everyone knows Alienware is synonymous with gaming, but on the budget segment what is Dell trying to establish itself as a cost-conscious gaming brand?
The Dell G series & Alienware range addresses the evolving needs of diverse gamer profiles.  The Dell G series has been growing at a rapid pace as more and more customers are moving from mobile gaming to PC gaming for a desirable experience. Keeping up with the evolving needs of gameplay, this range includes features like the Alienware Command Center & Game Shift button which enhances the "in-game" performance at the press of a button. 
The reason the Dell G-series exists is that we are looking for different needs of customers. When a gamer makes their transition from mobile gaming to PCs, they look for something that is easily affordable and satiates their gaming nerves. Offering the latest specs at the best prices, our G-Series offers a great balance between accessibility and power.
Compared to laptops, Dell gaming desktops remain pretty inaccessible for the common buyer. Does it have no takers or is the desktop PC gaming market shrinking compared to laptop gaming?
On the occasion of Alienware's 25th Anniversary, to showcase the strong engagement we share with our consumers and our gaming community particularly, we announced the new Aurora desktop last year. The Alienware Aurora is a reflection of the ecosystem's strong need for a true computer dedicated to serving PC gamers. Alienware Aurora, our flagship desktop that pioneered the liquid-cooling movement, stood as a symbol of innovation when it was introduced in 2004 (recognized as the Aurora ALX back then) and has since become the desktop of choice for the world's best esports players in the most demanding, high-stakes tournaments. The Alienware Aurora is available for our global consumers and is soon making its way to the Indian market
Is "budget gaming laptop" an oxymoron? What makes Dell's budget gaming laptop special compared to the competition "budget gaming laptop"?
The Indian gaming landscape has been growing at a rapid pace as there has been a growing interest among consumers when it comes to adopting gaming either as entertainment, casual gaming, or taking it to the next level. On the other hand, demand for technology devices has gained momentum with increased use cases of creation, learning, and work from anywhere. PCs at the center of it are being used for both content creation, consumption, and gaming. 
For those rising through the ranks, and want machines that are designed to optimize gaming experiences and provide versatility for everyday use, our Dell G15 has a lot to offer, including: 
Peak performance: Improved thermal design Alienware-inspired thermal design features optimal cooling thanks to dual air-intake, ultra-thin fan blades, copper pipes, and four strategically placed vents; 100/100 CPU-GPU TDP to provide the consistent high-end in-game performance

The goodness of Alienware: The Alienware Command Center enables control over hardware and software, so the hardware performance and system settings can be easily customized as per gaming profiles within one easy-to-use interface Game-ready tech: "Game Shift" macro G key in the F9 position launches game-ready settings for improved performance

Powerful Graphics: Elevates the immersive experience with smooth rendering by the NVIDIA Ampere architecture with RT Cores, Tensor Cores, and streaming multiprocessors for realistic ray-traced graphics and cutting-edge AI features

Sophisticated gaming design: Easy-to-carry gaming-inspired design with a smooth, modern aluminium cover available in Obsidian with an iridescent logo on the 5521 SE. 12-zone RGB LED chassis lighting can be turned on when gaming, or turned off for low-key uses like school or meetings

Enchanting audio: Dolby Audio for Gamers offer three-dimensional gameplay with 360° audio and voice booting technology

Captivating visuals: Gamers can choose from an FHD 120Hz or 165Hz display with 2-sided narrow bezels on the G15 5520 and an additional option of QHD 240Hz display, with DCI-P3 99% colour gamut as well as a 3-sided narrow bezel on the G15 5521 SE
Thoughts on global chip shortage and its impact on the gaming PC segment?
Dell continues to see heavy PC demand and we will continue to offer value to our customers.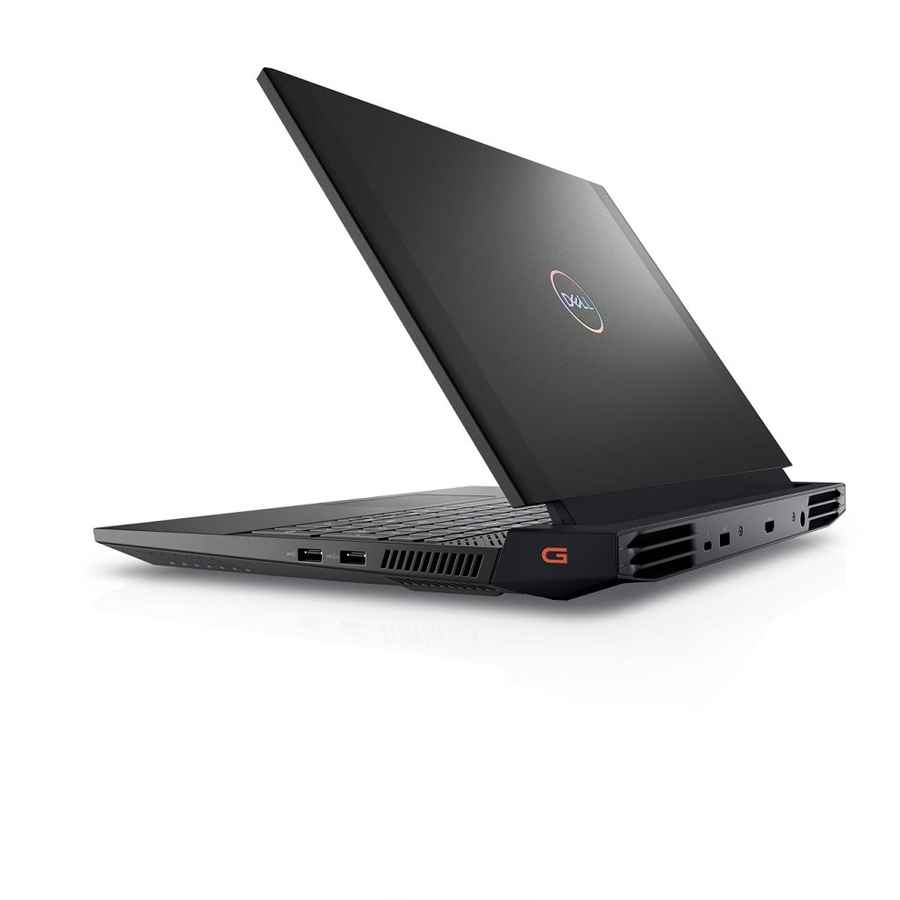 According to Dell's market research, tell us a bit about your thoughts on the gaming audience in India. Is it largely teenagers, young professionals, or women gamers? 
Over the last couple of years, there has been a growing interest among consumers when it comes to adopting gaming either as entertainment, casual gaming, or going pro. Moreover, PC gaming has been growing at a break-neck pace in India. Initially, with higher-tech penetration in metropolitans, it saw growth in the big cities. However, with the adoption of online gaming, the industry has made its way to Tier II and III cities.  Indian gamers cannot be stereotyped as nerdy, asocial, teenage boys or men or a certain age group anymore. Several studies have shown that nowadays gamers are dynamic, social, and successful people, proud to call themselves gamers. 
These dynamics have driven us to create appealing designs; thinner, lighter, smaller, and more powerful PCs while providing a great gaming experience to customers. We've been at the forefront of shaping the gaming industry for more than 25 years with Alienware, and we are committed to delivering gaming solutions for players of all levels and budgets. 
Moreover, in 2020, women accounted for 40-45% of the Asian gaming population, according to Google and Niko Partners. We have observed a growing number in terms of the female audience and active participation in gaming on Dell Futurist (A program meant for students, to help them hone skills and know more about careers they are interested in gaming, filmmaking, and sustainable design).